HDPA: Looks like Grant Dalton might need NZ after all
Author

Publish Date

Fri, 17 Sep 2021, 4:26PM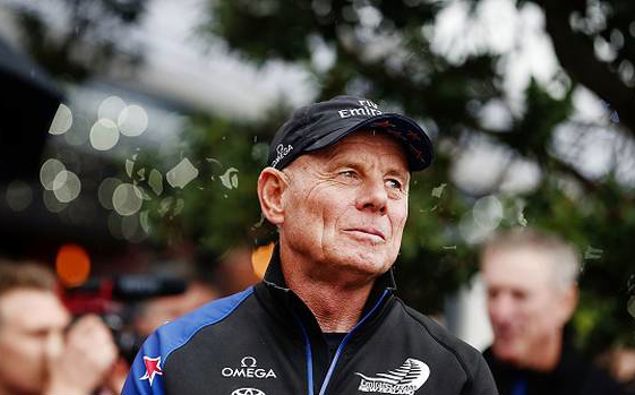 HDPA: Looks like Grant Dalton might need NZ after all
Author

Publish Date

Fri, 17 Sep 2021, 4:26PM
It looks like Grant Dalton might just need New Zealand after all. 
Today was supposed to be the deadline for Team New Zealand to announce where it will holding the next America's Cup.
But they've had to delay the announcement because none of the deals have come through in time. 
Which suggests that perhaps the America's Cup is not quite the sought-after event that Dalton thought it was, or at least, perhaps not on the terms he's looking for.
The three possible options we're aware of are Cork in Ireland, Valencia in Spain and Jeddah in Saudi Arabia.
It sounds like Cork might be getting cold feet. 
The Irish government has asked for another 6 months to decide, which commentators put down to local political opposition to hosting the event.
There are questions over whether Saudi Arabia really is realistic, whether there's even enough wind there.
Which leaves Spain as the most obvious offshore contender. 
And so we learn today Grant Dalton is now considering Auckland.
Remember the oil and gas guy Mark Dunphy who said he'd stitch together a deal with private money to keep it here? 
Dalton's talking to him now.
There's a part of me that would really enjoy Dalton having to come back to Auckland cap in hand.
He's played such a big game with this, rejecting the government package to keep it here because he didn't think it was enough, and just winding people up with a perceived sense of ingratitude for all the millions we've ploughed into getting Auckland City ready for the last event.
It would be a sweet moment if after all of that bluster and big talk, he has to bring it home. 
It's still going to cost us money.
We'll end up having to stump up $30-40 million in taxpayer funding to help him out and then the rest in value in kind assistance: things like free or cheap rent of waterfront space or whatever. 
But I would pay $30-40 million just to enjoy Grant Dalton having to admit he needs New Zealand after all.