Heather du Plessis-Allan: Light rail the wrong project to promise Auckland
Author

Publish Date

Fri, 28 Jan 2022, 3:02pm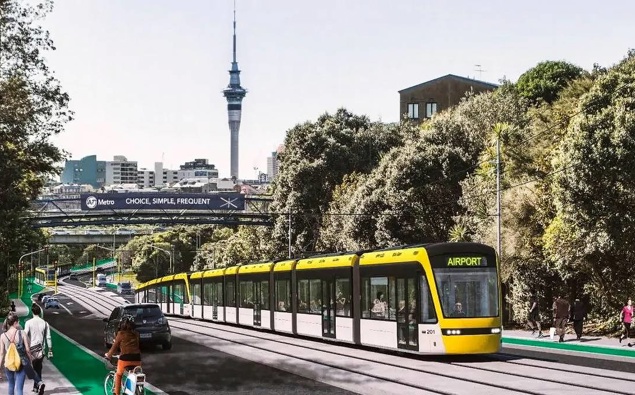 Follow the podcast on
Heather du Plessis-Allan: Light rail the wrong project to promise Auckland
Author

Publish Date

Fri, 28 Jan 2022, 3:02pm
Is light rail to the airport really the most urgent transport project Auckland needs right now?  
Does Auckland really need fast transport to Māngere more than it needs another harbour crossing to free up daily traffic jams on the bridge? 
Does Auckland really need fast transport to the airport more than it needs an upgrade to Mill Road so commuters coming in from south of the city have a decent option other than the clogged southern motorway?  
I think we all know the answer to those questions. 
And yet labour has today decided that – after all the backwards and forwards on the light rail – they will in fact spend $14.6b on light rail to Māngere which means it can now not be spent on any other transport project. 
I'm still not entirely convinced that this project will ever actually get started. 
Heaps of detail is still undecided: the final route is not totally locked down; labour wants to make property owners along the route help pay for the project by taxing the increase in the value of the properties, but they haven't decided exactly how to do that; and they want to attach the project to a third harbour crossing but they haven't decided when that will happen. 
They reckon construction will start in 2023, which is election year, which means there is every chance (if it's delayed late enough in the year) it gets killed off by a new government.   
I'm not opposed to light rail as a transport mode, and I really like the idea of an underground system of fast transport because a big city needs that for people to be able to get around quickly. 
But that's not what this is. This is a single line heading out in the wrong direction.  
They should be building out west or across the harbour where there is congestion and development.  
Clearly, labour feels it must build this come hell or high water because it was Jacinda's first election promise and it would be too much of an embarrassment to admit it was a dumb idea from the start. 
But it was always the wrong project to promise Auckland. 
Any Aucklander stuck in traffic on the harbour bridge, the southern motorway or the northwestern will tell you light rail to the airport is not the most important, expensive project Auckland needs right now.