Heather du Plessis-Allan: Laurel Hubbard represented New Zealand brilliantly
Author

Publish Date

Tue, 3 Aug 2021, 6:48PM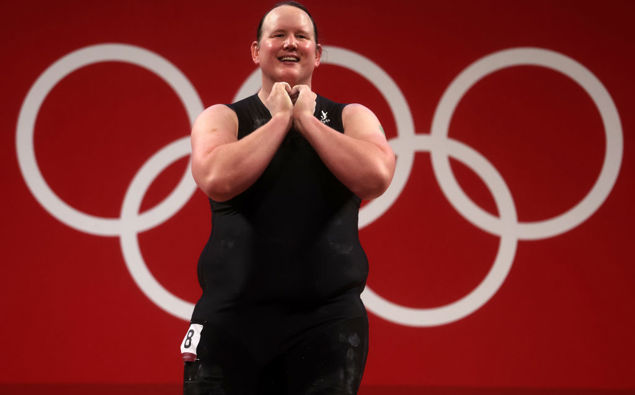 Heather du Plessis-Allan: Laurel Hubbard represented New Zealand brilliantly
Author

Publish Date

Tue, 3 Aug 2021, 6:48PM
I am so impressed with the way Laurel Hubbard conducted herself last night 
Set aside the fact that she shouldn't be competing at the Olympics because of the unfairness to cis gender women, you've got to be impressed with her resilience.
That must've been so hard for her; the entire world has been debating whether her inclusion is fair.  
She must've known that. She hinted that she did. She would've known her some of her competitors had spoken out publicly against her inclusion, and according to the New York times, there were a few jeers from the crowd when she walked on stage last night. She might've heard that. 
How much self-discipline it must have taken for her to be so gracious on stage 
She smiled walking on, when she dropped the barbell the last time, she smiled and mouthed thank you to the crowd, and then afterwards gave an eloquent and humble interview.
We've seen some shocking behaviour these Olympics from disappointed athletes: the Moroccan guy who tried to bite David Nyika's ear in frustration at losing, the French boxer who sat ringside for about an hour to protest against his disqualification; but none of that from a woman who was under arguably way more public pressure.
Obviously, disappointing for her that she ended up dead last but probably, in a way, it was the best outcome for her sake. Because I can't imagine how big the outcry would've been if she'd taken a medal, and I can't imagine how hard that would be for her to suffer.
But it's probably the worst outcome for those hoping to see a change in the rules allowing transgender women to compete in the women's category. Because now there is much, much reduced pressure on the IOC to re-examine the rules and make things fairer.
That's a debate that could've come to a head, but clearly now might drag on a whole lot longer.
Either way, we might debate whether Laurel should've been at the Olympics, but I'm not sure anyone can debate how she conducted herself as an athlete.
For that, New Zealand can be proud of her.  She represented us - as people – brilliantly.