Heather du Plessis-Allan: Labour shouldn't assume 2023 is in the bag
Author

Publish Date

Thu, 11 Nov 2021, 4:22pm
Follow the podcast on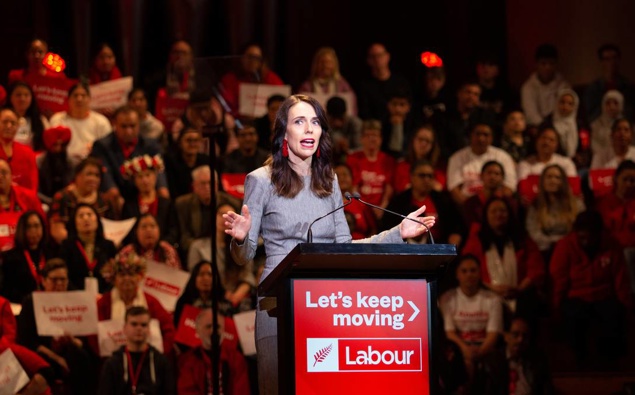 Heather du Plessis-Allan: Labour shouldn't assume 2023 is in the bag
Author

Publish Date

Thu, 11 Nov 2021, 4:22pm
Doesn't Election 2023 look like it's going to get competitive?!  
First clue is that Labour keeps dropping in the polls.  
Curia has them at 39%  
TMR has them at 41%.   
That's down from 45/46%   
That's not terminal, yet, because National is still languishing around the mid 20s, and even if you add in ACT's very respectable 16/17%, that's not really a convincing picture for Government against the combined polling of Labour and the Greens.  
But still, that means Labour is down from polling of 50% earlier this year. That's a big drop.  
The real clue, though, that this is going to get interesting is the country direction question.  
Curia asked people whether they think the country is headed in the wrong or right direction.  
For the first time since July 2008, just before Helen Clark lost that election, more people said wrong than right.  
That's significant, because it's hard to see people wanting to return a government that they believe is taking the country off in the wrong direction.  
And this is not a blip. It's a trend across the year. At the start of this year, 72% of people said the country was heading in the right direction, only 19% said wrong.  But it's fallen away virtually every month until it's now in the negative territory.  
It's really clear from the TMR poll that the country's mood soured big time during this latest lockdown. There was a big shift in attitudes, even towards the PM.  
I reckon part of that will be the knock to our sense of exceptionalism.  The country bought into the line that we were special and we could deal with Covid, then we came crashing down to earth.  And then we realized how unprepared the Government was, and that's showing in the polls. 
So, if these trends continue, I'd say Labour shouldn't assume 2023 is in the bag at all.