Heather du Plessis-Allan: Judith Collins should think about leaving Parliament
Author

Publish Date

Fri, 26 Nov 2021, 4:20pm
Follow the podcast on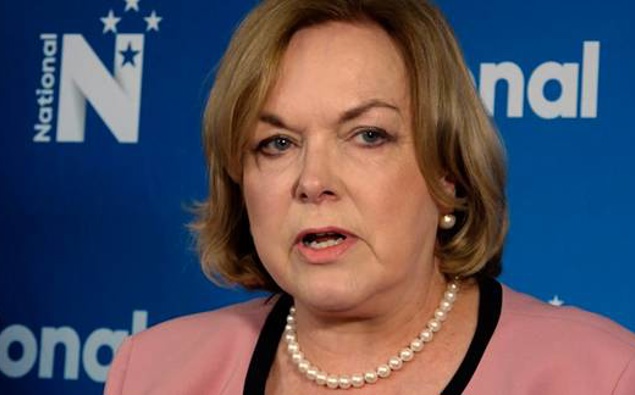 Heather du Plessis-Allan: Judith Collins should think about leaving Parliament
Author

Publish Date

Fri, 26 Nov 2021, 4:20pm
Judith Collins should think about leaving Parliament.
This was the call from former National Party Cabinet minister Chris Finlayson this morning.
He's bang on.
Collins clearly doesn't intend to.
She's taken to Twitter to confirm she'll be standing again in the Papakura Electorate at the next election.
But honestly, she shouldn't even still be in Parliament at the next election. 
She should leave as early as next year.
I won't lie: having her quit is risky.
It'd force a by-election in the Papakura seat and by-elections can be easier to lose when you're in opposition.
But it's a risk worth taking to get rid of Collins because Collins is now a bigger risk to National than any by-election.
Just look at what she did this week: she was prepared to set fire to her party and colleagues just to be able to hold onto the leadership.
Can you imagine what a danger she could be to the next leader, conniving from the inside for another two years? 
Finlayson, by the way, also thinks Simon Bridges needs to consider quitting after the events of the last 18 months.
Presumably, Finlayson is referring to Bridges losing the leadership and then allegedly leaking from the inside.
But I think it's different for him.
I reckon he could be constructive if he's part of the senior leadership team and frankly, they need him to be.
He's a very capable politician. He knows how to run attack lines, he knows what issues Kiwis care about.  Even when he wasn't very popular at all, he managed to keep the National Party polling higher than Labour right up to the pandemic changed everything. 
I reckon he's actually too valuable for the party to lose.
I don't think you could say the same for Collins though, can you?