Heather du Plessis-Allan: PM needs to show a backbone over RNZ dilemma
Author

Publish Date

Mon, 10 Feb 2020, 4:13PM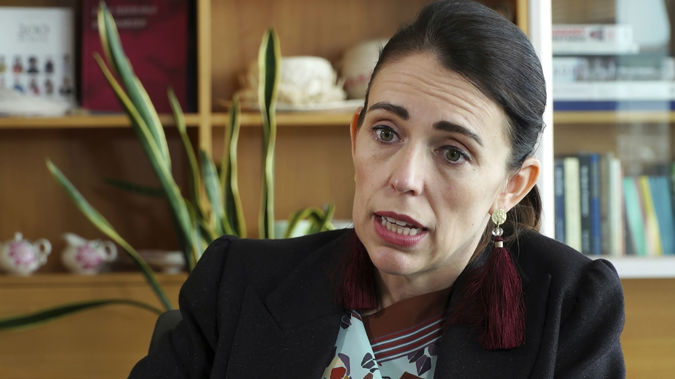 Heather du Plessis-Allan: PM needs to show a backbone over RNZ dilemma
Author

Publish Date

Mon, 10 Feb 2020, 4:13PM
Looks to me like the government's about to waste a heck of a lot of money on something we don't need, which is a new youth music station. 
This a patently ridiculous idea. I'm not a fan of funding any music stations with public money. We have commercial music stations galore in this country. They're playing most types of mainstream music, so you should be able to get what you want. And if you can't get what you want, get Spotify.
We already throw millions of dollars at concert FM annually. Is that the best spend of money? Playing German music at elites so they don't have to learn to search Tchaikovsky on Spotify?
Concert FM was about to be – probably rightly – scaled back. But then the outrage ensued. An unsurprising list of Concert FM fans came out: Dame Kiri Te Kanawa, Sam Neill, the right honourable Helen Clark.
And now the PM has indicated she's going to save the station. 
You'd have hoped she'd save the one and ditch the other, but it seems she might allow both stations.  
What's the thinking behind a youth music station? Why's that a good spend of money?
We already have youth music stations coming out of our ears, from Flava to ZM, where you can get your Lizzo and your Drake and your Billie Eilish to your heart's content.
Why is the government even tolerating the idea of wasting more of our money on funding a station which only duplicates what we've already got?
That is the definition of a waste of public money. Spending money on something we don't need .
But the programmers who want to use your public money to fund music stations will tell you to look at Australia and the UK and the fact that they have very successful publically-funded music radio stations over there.
Well, it's a bit different here in NZ, isn't it?
You try to replicate the UK or Australia model and watch what happens to our commercial media companies. They're already struggling to make ends meet as it without added competition from publicly-funded stations.
Look around. Mediaworks is begging the government for a break. NZME and Stuff are desperate to merge – again.
I'd like the PM to show some backbone here. Saving concert is, politically, a foregone conclusion, especially now that Helen Clark's come out in support of it. But wasting goodness knows how much money of our money on a youth music station - that's intolerable.