Heather du Plessis-Allan: PM must take a stand against NZ First
Author

Publish Date

Tue, 19 Nov 2019, 4:10PM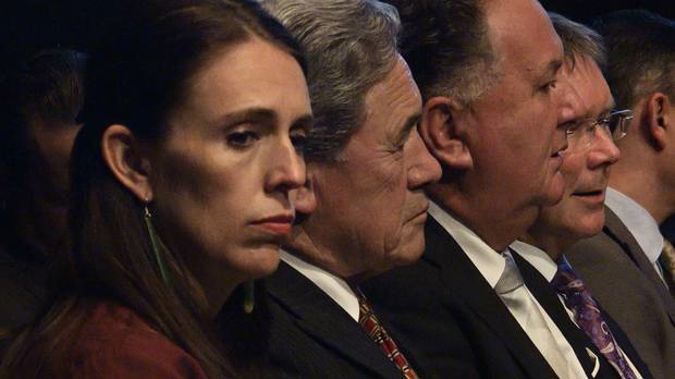 Heather du Plessis-Allan: PM must take a stand against NZ First
Author

Publish Date

Tue, 19 Nov 2019, 4:10PM
The Prime Minister needs to act. She needs to draw a line in the sand with New Zealand First. The list of bad behaviour from this party over the last two years is growing intolerably long.
We've had Shane Jones threatening members of the forestry industry. We've had him launch personal attacks on the most senior and respected members of the business community. We've had questions about him lobbying on behalf of the owner of a trucking company who was in trouble with the law and related to Jones.
We've had questions about Jones asking the forestry community for votes in order to secure future funding. We've had questions about Ron Mark doing the same with members of the defence community. We've had Jones call farmers rednecks, accuse the Indian community of Bollywood overreactions, and Winston Peters accuse members of the media of being psycho
Now, some of that behaviour might not worry you. Some of it you might even think is fair enough. But at least some of it is borderline when it comes to law and the use of taxpayer funds.
And now, in the last week things have become much more serious than matters of impertinence.
We've had Winston Peters' partner and his lawyer both involved with a forestry company that pitched for $95 million from the Provincial Growth Fund, a fund his party established and doles out. And now have allegations that NZ First deliberately hid donations through a complex system involving its New Zealand First Foundation.
At some point, the Prime Minister has got to stop making excuses. It's one thing to shrug off Jones' rudeness and impertinence, it's quite another to be in government with a party facing serious questions about its use of taxpayer money and it's adherence to electoral laws.
Now I'm not prejudging this. The Electoral Commission is looking into the donations matter and will draw conclusions, but regardless, now that the commission is involved, the Prime Minister must take a stand.
She cannot simply say she doesn't know what's going on and that's not for her to answer. When Helen Clark was PM and there were questions about donations to NZ First, she stripped Peters of his portfolios.
That was before we knew his guilty or not. She might've known to do nothing was to look as if you either don't care or condone it. That's not a look the Prime Minister can afford.