HDPA: It's still looking good for some form of Level 2 for Auckland next week
Author

Publish Date

Fri, 1 Oct 2021, 6:55PM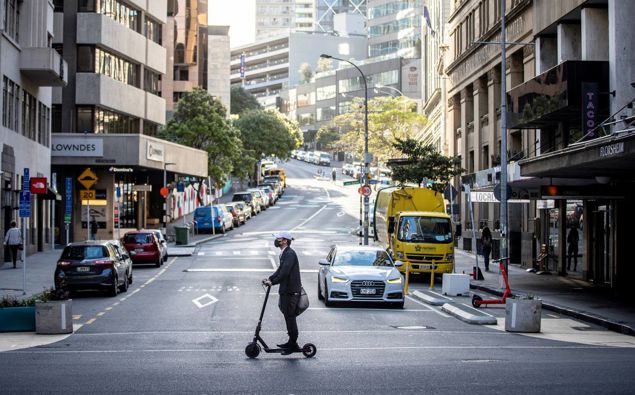 HDPA: It's still looking good for some form of Level 2 for Auckland next week
Author

Publish Date

Fri, 1 Oct 2021, 6:55PM
I reckon it's still looking good for Auckland to go to some form of Level 2 next week.
Which means the rest of the country should hopefully go to Level 1.
Obviously, there's a massive caveat here that things could yet change over the weekend.  
If we saw a huge number of cases and it was high enough to really freak people out, then cAbinet might stick to Level 3. 
But, at the moment, the signs are pointing to Level 2 and the biggest clue is the language they're using.  
They are trying really hard to reassure people that this outbreak is under control.  
Even while reporting a reasonably high 19 new cases today - one of which is a mystery case – we're told there is nothing to worry about here: it's all fine.
"Many of our clusters are now considered to be contained," Caroline McElnay said today.
She's telling people not to worry about all those cases turning up at hospital.
"I just want to reiterate that while there has been a number of exposure events at Middlemore hospital this is not unexpected."
And then she tells us not to freak out if there are more cases. 
"We know from the number of already notified cases that there could be an additional 35 cases in coming days among household contacts".
The other hint is in the boundary warning.  
That was a really big clue yesterday.  
Why would the PM warn Aucklanders that the boundary would stay up in Level 2 unless Level 2 was a very strong possibility, if not the most likely possibility on Monday?
Clearly, there are some people very uncomfortable about Level 2 including those arguing that we should stay in level 3 another week.  
What for?  
Level 3 is not bringing the numbers down.  
Last Friday we recorded 9 cases, today, Friday, we're recording 19.  
We could stay I here another week and it'd be another solid week of cases while Auckland slowly goes nutso in a failing lockdown.  
Right now the PM's choice is keep Auckland in Level 3 which will achieve nothing but will make voters even more angry, or move to Level 2, accept the inevitable and hopefully keep some of those voters a bit happier.  
The logic says give up.  
The language says they're prepping us to shift down.  
Short of something surprising over the weekend, I'm betting some form of level 2 on Monday.