Heather du Plessis-Allan: It's going to take a hell of a sales job to make another tax on people popular
Author

Publish Date

Tue, 10 May 2022, 6:20PM
Follow the podcast on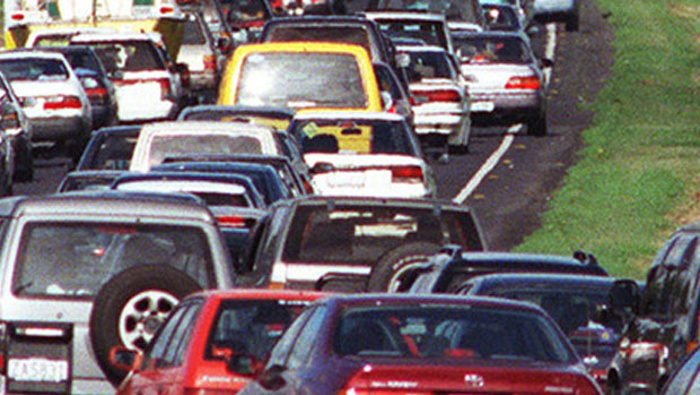 Heather du Plessis-Allan: It's going to take a hell of a sales job to make another tax on people popular
Author

Publish Date

Tue, 10 May 2022, 6:20PM
I can tell you now, the Government's plan to lump congestion charging on Aucklanders is not going to be popular. 
From the hints being dropped, it sounds like the Government might announce this congestion charge next Monday. 
The cost might be 3.50 each way, so if you're traveling both in and out of the city daily, that's $7 a day, $35 a week. 
And they could bring it in from 2025, but might be leaning towards doing it as early as next year. 
Now as I say, I don't think this is going to be popular. 
There's a poll up on the Herald and 75% of voters don't support it. 
Don't write that off as an untrustworthy opt-in poll too quickly. It almost perfectly mirrors what people told the Select Committee when it was considering congestion charging last year: 70% of people said no. 
I think we all know a congestion charge is inevitable – if only because we've talked about it for so long it's got to happen eventually. 
But the devil is in the detail and there are a thousand ways this already unpopular idea could get even more unpopular. 
For a start, the cost. We are in a cost-of-living crisis right now where people are already struggling to afford to pay the bills. 
It's hardly a flash time to be telling them you're adding to their costs. 
$35 a week might not sound like a lot to some, but to others, that's their weekly fruit and veggie bill. And it's on top of the regional fuel tax and the petrol excise tax. 
And it's inflationary. You pop that on the weekly cost of a plumber working around the city and that plumber will just pass that on to clients. 
I think we can accept a congestion charge might work in the CBD because there are alternative public transport options. 
But take a look at the map on the Herald showing where this might expand in years to come. 
We're talking about areas as far afield as Massey, Albany and Manurewa. 
How would you feel about copping a congestion charge every time you drive from New Lynn to visit granny in Massey? 
Happy to catch the bus instead? Is there a regular, reliable bus for you to take? 
Half price bus fares aren't going to help you much if the bus doesn't turn up. 
It's going to take a hell of a sales job to make another tax on people popular, especially when it's already unpopular, especially when budgets are already stretched. 
Take your Radio, Podcasts and Music with you