Heather du Plessis-Allan: Increased fines won't crack down on lockdown rule breakers
Author

Publish Date

Tue, 21 Sep 2021, 7:31PM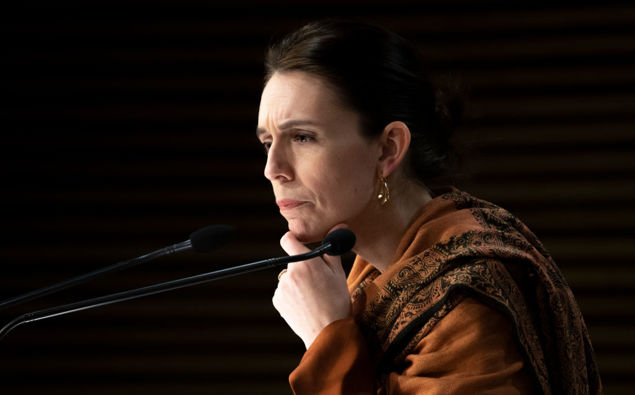 Follow the podcast on
Heather du Plessis-Allan: Increased fines won't crack down on lockdown rule breakers
Author

Publish Date

Tue, 21 Sep 2021, 7:31PM
Increasing the fines for breaching covid rules is a nonsense isn't it?   
The PM cannot seriously expect us to buy this.  
This is clearly designed to make it look like her government is cracking down on lockdown rule breakers when they're doing nothing of the sort.   
The Prime Minister announced this afternoon that fines are going up   
On-the-spot fines for individuals who break the rules will go from 300 dollars to 4000 dollars. 
For companies that goes up to 12,000 dollars. 
Court-imposed fines for individuals go from 1000 dollars to 12000 dollars. 
And for companies it rises to 15,000 dollars. 
But first problem: these fines only come in from November. 
Hands up who thinks Auckland is still in lockdown in November.  
If that's the case we've got much bigger problems on our hands than handing out fines. 
And in any case, what does lifting fines matter if the cops aren't enforcing and fining in any case?   
The list of people who've broken the rules and faced no sanction that we're aware of is rather long. 
The Wanaka couple - who as good as admitted what they'd done - 12 days on: still no charges. 
The guy who broke into north shore hospital: not charged. 
The passenger in the car taking the black power gang associate to the Waikato who crossed the Auckland border and then didn't return to Auckland: not charged    
Makes no difference if you increase the fines if you don't plan to use the fines does it?   
You want to really crack down on rule breakers?  
Send in the cops in.  
If you've got the whole suburb of clover park in South Auckland now required to be tested, then you've potentially got massive rule breaking going on there. 
Why not patrol the streets?   
If you've got police and health apparently tracking down 50+ mongrel mob members to urgently test them then you've got multiple bubble breaches.  
Why not park some cops outside the gang pads and make sure they stay home?   
This is not something I'm making up.  This is essentially what Des Gorman was suggesting on this show a week ago.  That if you want a failing lockdown to work, you need to consider increasing enforcement.   
We can all see how much rule breaking is clearly going on here.   
But none of us can see the authorities on the ground trying to stop it.   
So increasing the fines?  That's not fooling me, and I'm not sure how many people it will fool.   
It's just nonsense.