Heather du Plessis-Allan: I'm thankful to be spending this summer in New Zealand
Author

Publish Date

Fri, 18 Dec 2020, 8:18PM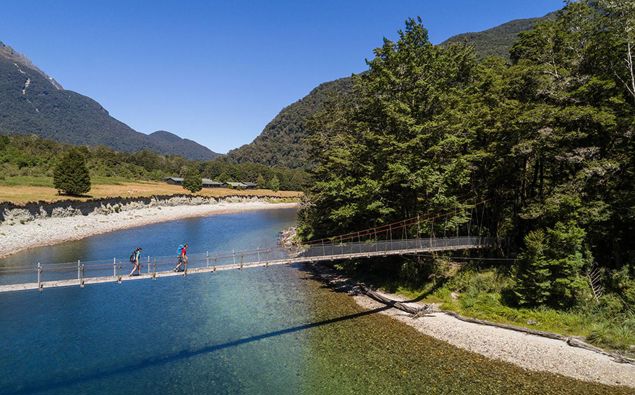 Heather du Plessis-Allan: I'm thankful to be spending this summer in New Zealand
Author

Publish Date

Fri, 18 Dec 2020, 8:18PM
This is our last show of the year. Off on holiday tomorrow like many of us will be  - for my sins, spending most of it in Wellington so I'll be very pale by the end of summer.
And also walking the Milford Track which I've been dying to do for the longest time but never got around to because always booked out by tourists.
Now I'm going to resist the temptation of wrapping the year by telling you what I think we need to do next year, because I think we all know by now that my view is we need to get a wriggle on from an economic perspective.
But instead, I want to tell you how grateful I am to be here in New Zealand, my home, this summer.
We are so lucky aren't we to be here? 
We already know that, we've known that forever. Every time you jump on an Air NZ plane coming home and you hear the steward saying hello in the kiwi accent you feel relieved.
Covid has only reminded us again how fortunate we are to live so far away from all the nonsense in the world.
We have a geographical advantage and it's helped us again because it's meant Covid took that much longer to get to us, which gave us time to react.
But it's not just that. I was talking to US correspondent Dan Mitchinson, who couldn't' believe we get to take four weeks off over summer. He said he'd never be allowed more than a week at a time.
We have a very healthy relationship to work and life and we still know that a life well lived is a life that's not spent in the office. 
In the 1960s, my granddad and grandma were trying to decide where to settle. My granddad was a British army officer and he'd been stationed around the world - Singapore, Kenya, Germany - and it was time to choose a final home.
My dad, who was about 16, had just read Barry Crump's A Good Keen Man and he took the book to my granddad and told him this is where he wanted to live - New Zealand, because he loved the idea of being a Kiwi.
Good choice by him, right? 
Have a happy summer.