Heather du Plessis-Allan: I'm embarrassed by the Charlotte Bellis situation
Author

Publish Date

Mon, 31 Jan 2022, 5:58pm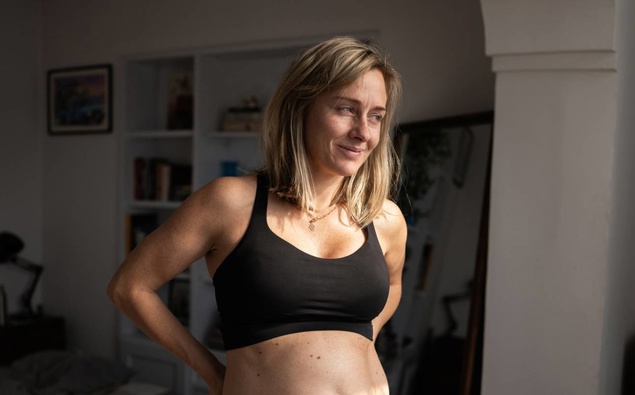 Follow the podcast on
Heather du Plessis-Allan: I'm embarrassed by the Charlotte Bellis situation
Author

Publish Date

Mon, 31 Jan 2022, 5:58pm
I'm embarrassed by this Charlotte Bellis situation. 
It's got the attention of the world. 
it's all over the UK papers, the Australian papers, Asian papers, newswires like Reuters.  
I got a text on Saturday from an Australian contact saying he was 'disgusted' by what he'd read.  
We've now got another unnamed country offering asylum to Charlotte to help her out. 
We've got Kiwis writing columns overseas, drawing attention to the fact that there are ads in our local papers raging that only one country in the whole world still bans its citizens from returning freely. New Zealand.  
Let's understand why there is so much interest in our MIQ situation and Charlotte's story. 
It's not because this is rational and something to celebrated.  
People around the world are fascinated because this is weird. New Zealand is still acting like it's March 2020 and the pandemic is new.    
We should've moved on by now. 
We are 93 per cent double jabbed for goodness sake and Omicron is already the dominant variant in New Zealand.  
There is no reason to keep the borders closed to our citizens anymore. 
It's not Jacinda Ardern that I'm embarrassed about in front of the world. 
Because I expect decisions like this from her and her government. 
And I understand that – as a politician – she's motivated by a desire to win the next election, even if that means being unnecessarily cruel to Kiwis stuck overseas. 
She will do what we will tolerate. 
But I am embarrassed that there are so many of us, normal voters, normal Kiwis, who do tolerate this. In fact, more than that, there are Kiwis who want this. 
These are the people who will go the Herald's comments section or on Twitter, and have a crack at Charlotte Bellis for choosing to pursue a career overseas when she should've come home earlier, as if that justifies closing our borders to our own people. 
Come on. What more protection do you need from Covid? You're double jabbed. For most of us Omicron is mild. Even Associate Health Minister Ayesha Verrall admits that.  
Can you really justify keeping those borders up now when it means there are Kiwis, like Charlotte, running out of time on their visas around the world, or facing the prospect of giving birth with only paracetamol as pain relief, or watching loved ones die over Zoom, or still separated from partners after two years?  
If you answer yes to that question, if you think you can justify it, you are the very reason the world is fascinated by us right now. They can't understand how we can be so cruel as a group of people, or have lost our perspective so badly.