Heather du Plessis-Allan: If meat and dairy aren't happy, it's a rubbish deal
Author

Publish Date

Fri, 1 Jul 2022, 7:36pm
Follow the podcast on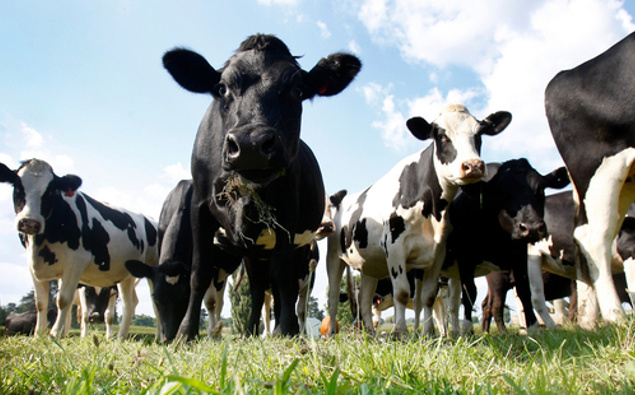 Heather du Plessis-Allan: If meat and dairy aren't happy, it's a rubbish deal
Author

Publish Date

Fri, 1 Jul 2022, 7:36pm
Well, that's a rubbish free trade deal.
I think we can accept that as fact given pretty much everyone who knows anything about what they're talking about is unimpressed with it.
Meat and dairy have been shafted. There is nothing to celebrate in this for them.
Beef exporters are only allowed to provide 0.1 percent of the meat that Europeans eat.
Cheese exporters are only allowed to provide 0.14 percent of the cheese they eat.
If meat and dairy are not happy, this is a rubbish deal, because these guys are our big hitters in this country. They make up about 40 percent of our exporters between them.
Some with skin in the game will be happy with what they've got overnight – kiwifruit for example – but fruit only makes up 5 percent of our exports. So for everyone, it's actually rats and mice.
The question actually here is not whether or not this is a good deal, because it isn't, but whether we should've signed it. I don't think we should've.
I went to bed last night convinced we weren't going to sign this deal for all the noises being made out of the Prime Minister's delegation, and I was prepared to come on air and give credit to the Prime Minister for having the courage to walk away from a bad deal. But she didn't.
She killed off the chance of these guys getting a better deal.
And there was always the chance of they would've got a better deal simply because of geopolitics.
The thing with China is heating up in a way that it hasn't ever, the Europeans want our help dealing with China, but they know we're bound to China with trade.
We could've hardballed them for a good trade deal to buy our loyalty and give ourselves options outside of China. But not now. We gave them our loyalty really easily and they bought us for cheap.
When you think about it, it takes more courage to walk away from a bad deal than it does to take a bad deal because of the uncertainty.
You're never really sure because if you walk away from it that you can get something better, but if you're brave, you take the chance because you know this isn't good enough.
What happened last night is our people just weren't good enough or brave enough.