Heather du Plessis-Allan: I don't think they are being judgemental. I think they're being realistic
Author

Publish Date

Mon, 23 May 2022, 7:09pm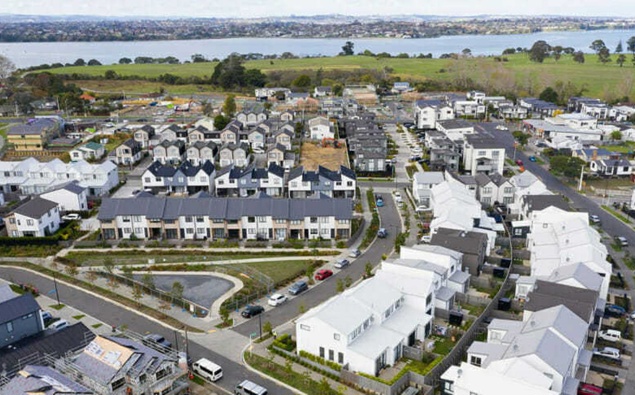 Follow the podcast on
Heather du Plessis-Allan: I don't think they are being judgemental. I think they're being realistic
Author

Publish Date

Mon, 23 May 2022, 7:09pm
I've always felt a little uncomfortable about NIMBYism, but not in the case of the controversial Kāinga Ora development being built in New Plymouth. 
I reckon locals have very good reason to oppose it and should continue to oppose it and should definitely insist that it's not in my backyard. 
This is a 45-unit public housing complex being built in the centre of the city made up of one- and two-bedroom units which are going to be run by Kāinga Ora aka Housing NZ. 
Neighbours are divided on it. There are those who don't want it. They're worried about what it'll do to property prices in an area where some of them are selling for more than 1 million dollars.  And they're worried about the security of their neighbouring businesses – like the local motorcycle centre owner said – 'if they put the wrong people in there'. 
But then there are those who think it'll be great for those without homes to have somewhere to live and who accuse the NIMBYs of being judgmental. 
I don't think they are being judgemental. I think they're being realistic. 
Anyone who supports a Kāinga Ora/Housing NZ development in their neighbourhood at the moment is being foolish and naive as long as Kāinga Ora/Housing NZ continues to run its no evictions policy. 
And yes, it seems they still are doing that. 
Kāinga Ora/Housing NZ and their minister have been telling media they're prepared to take a harder line on tenants. 
But just a week ago the Herald printed a story about yet another neighbour terrorised by the state house tenants. This time in Rotorua.   
The family sleep in the lounge together because they're terrified of the neighbour who has repeatedly threatened to murder them and burn down their house and rape another woman on the street. 
They've fought with Kāinga Ora for a year to take action. Nothing. 
This is on Kāinga Ora/Housing NZ and the minister who has presumably directed it to run the no evictions policy. 
If they're going to shelter people who terrorise their neighbours they are not going to be welcomed by those neighbours. Those neighbours are being wise not to take a chance on a development like that and whoever might end up living in it. 
It's not about being judgmental. It's about being realistic about what could happen to the neighbourhood under a no evictions policy. 
The original version of this article published on 23 May 2022 contained a file photograph showing inorganic rubbish left outside state houses on an inorganic rubbish collection day. It was not clear that the file photo had been taken on inorganic rubbish collection day and as a result the photograph may have misled readers to think this was a typical representation of that street on any particular day. We replaced the image on 24 May with one of the current housing development – as soon as the matter was drawn to our attention.