Heather du Plessis-Allan: I can't see that Fletcher deserves all the hatred it's copping
Author

Publish Date

Thu, 23 Jun 2022, 7:23am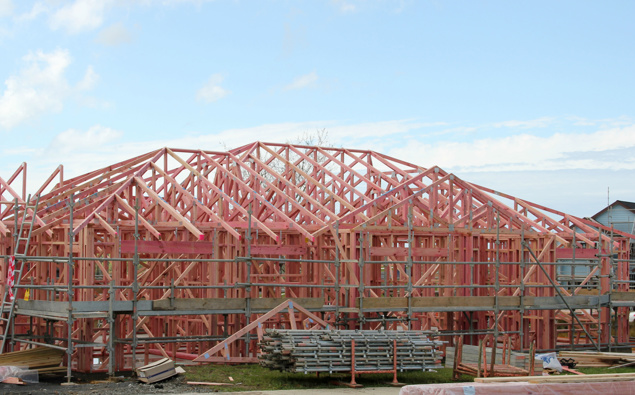 Follow the podcast on
Heather du Plessis-Allan: I can't see that Fletcher deserves all the hatred it's copping
Author

Publish Date

Thu, 23 Jun 2022, 7:23am
Based on the available evidence, I can't see that Fletcher deserves all the hatred it's copping over the GIB crisis.
I know they're not the most popular corporate from time to time and I suspect there might be some behind-the-scenes stuff we don't know about, and certainly they should not have 95 percent of the plasterboard market.
But, based on what we do know, it seems they are just a convenient whipping boy.
There's a lot of politics going on here.
Lots of rumours about things like trademarks that never get seem to get proven.  There are hints that Fletcher has enforced their trademarks to stop plasterboard coming in but no one has come out and said on the record 'yes it happened to me'. 
No one. If it was happening, someone would've said it by now.
There are some competitors who are using this plasterboard shortage to get a bit of good PR.
There are a couple of shareholders who have other existing frustrations with Fletcher and are using this crisis to land a few blows.
And then there's the Minister Megan Woods using Fletcher to take the heat off the Government for not doing something about the plasterboard shortage when they knew months ago it was coming.
I'm not a Fletcher fan girl but I can't see what Fletcher has actually done wrong. 
It's not their fault that the Government forced them to stop manufacturing plasterboard during the lockdowns.
It's not their fault that it's wildly expensive to get plasterboard in from overseas because of expensive supply chains.
Instead, they've imported some themselves to take the pressure off, they're building another manufacturing plant and they've committed to not enforcing their colour trademarks if competitors import overseas plasterboard.
Possibly, they should've seen this crisis coming, but then so should the Government and no one did anything. It's always possible that there's more to this than meets the eye.
In which case, I'm happy to revise my view.
But based on what we know, they seem to be hated on unfairly.