Heather du Plessis-Allan: Government should take a leaf from Air NZ's book
Author

Publish Date

Tue, 9 Nov 2021, 4:35pm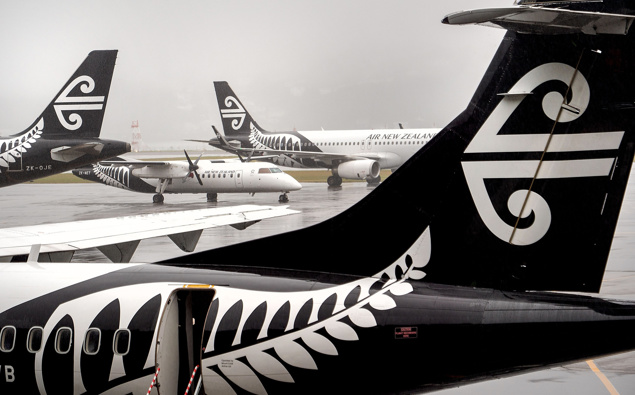 Follow the podcast on
Heather du Plessis-Allan: Government should take a leaf from Air NZ's book
Author

Publish Date

Tue, 9 Nov 2021, 4:35pm
I like how pragmatic Air NZ's been today with their new rules for domestic flights.  
From 14 December, every passenger on a flight in NZ will need to be jabbed. 
Not a huge surprise. We're used to these vaccine rules by now.  
But we're probably not used to the next bit, which is that Air NZ says if passengers aren't jabbed, they need to get a test within three days of their flight.  
That's smart.  It's a clever way to get around vaccine resistance but still keep the planes as Covid-free as possible  
I would encourage the Government to be as pragmatic as this too.  
Few of us object to the vaccine mandates for teachers and nurses and doctors, but you'd be an idiot not to see the potential problems that could to create with staff shortages   
Because, we are hearing more and more stories of people who would rather quit than get the jab  
Today, there's a story of a King Country school where literally none of the staff plan to get the jab before Monday's deadline, so presumably the only option is that the school has to close  
We're hearing of pregnant women losing their midwives. 16% of the registered midwives in Taranaki alone are threatening to leave.  
At last count, thousands of DHB staff don't have the jab  
Nurses and doctors and teachers are using court action to try to overrule the vaccine mandate.  
And the trouble for us is, we already have shortages in most of those job areas: doctors, nurses, midwives, teachers. 
If I had to choose, I'd rather have an unjabbed midwife than no midwife during labour.  
Testing isn't a terrible Plan B.  
Especially if you get the staff tested as often as twice a week like they do with schools in the UK using rapid tests, and especially when you consider that being double jabbed is not fail safe: you can still carry Covid. 
So, if it gets to a point where we're in real trouble with staffing shortages, I'd encourage the Government to take a leaf out of Air NZ's book and use the testing option as a back up. 
And good on Air NZ for showing the way on this.