Heather du Plessis-Allan: Good will for Grant Dalton seems to be evaporating
Author

Publish Date

Wed, 16 Jun 2021, 7:57PM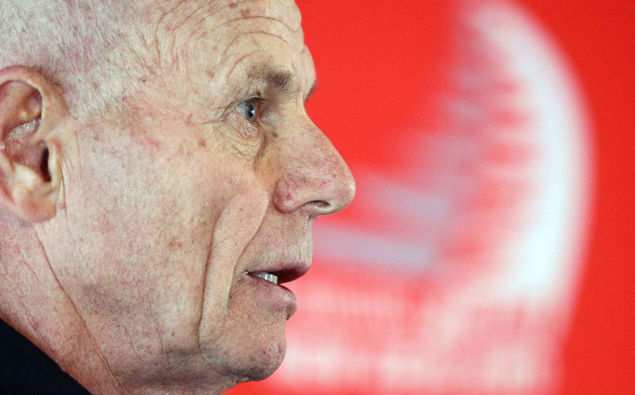 Heather du Plessis-Allan: Good will for Grant Dalton seems to be evaporating
Author

Publish Date

Wed, 16 Jun 2021, 7:57PM
There is no love lost between Phil Goff and Grant Dalton, is there?  
After the news broke today that Team New Zealand has rejected the offer from the government and Auckland City to keep the next America's Cup in New Zealand, Phil Goff pretty much announced he's turfing Grant Dalton and his crew out of the viaduct events centre as soon as their contract is up.
The contract runs out March 1st next year. Up to then, Team New Zealand has apparently been paying about a dollar a year to rent that huge centre of prime waterfront space as their base.
But come March they're going to be expected to pay commercial rates – about $4 million annually – and if they don't they're out. No more freebies, by the looks of things. 
Dalton's had a go too. He accused the Mayor last year of going "half-cocked about our base". That's because a couple of weeks back Goff pointed out to the Herald just how much ratepayers had helped out Team NZ with an essentially free base.
And then Dalton added last night "we ain't going anywhere". 
Well, aren't they? The writing's been on the wall since February when the story broke that Dalton was shopping the rights to the America's Cup around.
And, come on, the America's Cup team had personnel in Ireland at the weekend scoping Cork as a venue, including flying over the harbour to check the place out.
Isn't it more likely that Dalton – being an amazing fund raiser – has just used the New Zealand government and Auckland city for the last three months as for leverage in negotiations with other venues?  
I tell you what though: this public spat between Goff and Dalton says a lot about the goodwill towards Dalton. Looks a lot like whatever there was has largely evaporated or is evaporating fast.