Heather du Plessis-Allan: Gangs are not the real problem with border exemptions
Author

Publish Date

Wed, 6 Oct 2021, 4:34PM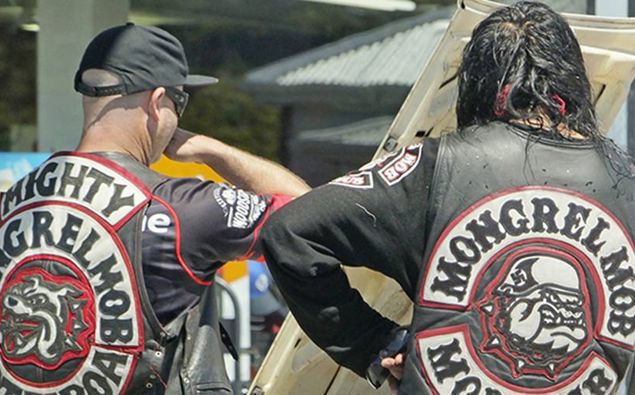 Heather du Plessis-Allan: Gangs are not the real problem with border exemptions
Author

Publish Date

Wed, 6 Oct 2021, 4:34PM
I don't have a problem with the Auckland border exemption for the Mongrel Mob boss. 
We know the gangs are a major problem with the spread of Covid at the moment.
It doesn't sound like all the gang members are getting tested and being straight up with the contact tracers about where they've been and who they've been in contact with.
Which means Covid keeps spreading faster than the contact tracers can catch up.
So if getting Sonny up from Waikato to Auckland to give the Mungies the hard word about being compliant actually helps out.
Then it's to everybody's benefit that he got that exemption.
However, that's not the real problem here, is it? 
The real problem here is that hardworking, taxpaying, straight up and down Kiwis are also asking for exemptions and not getting them.
And that is what is getting up our noses.
Summit Homes.  Remember them?  They spoke to us a couple of weeks ago.  80 per cent of their builders are on the Auckland side of the boundary, but they have about 20 houses under construction on the Waikato side.
They asked for an exemption to cross for a legitimate reason that any one of us can see should be granted.
And they got a no. Four times now. They just applied again today. 
Because of that, people can't move into their homes and Summit Homes keeps losing money.
Or what about the Rotorua couple with triplets on their way a bit over a week ago.  The mum got taken to Auckland Hospital.  The dad wasn't allowed.  He asked for an exemption. He got a no.
Any of us would agree the man should've been given permission.
And that is the problem here.  Not that Sonny from the Mungies got an exemption — because that's warranted — but that everybody else with a good reason isn't getting an exemption too. 
It's the same thing with MIQ.  Of course we want the Black Caps and the English netball team to get MIQ spots. But we object to a system being so badly designed that more than 20,000 other Kiwis who also deserve to come home missed out yesterday again.
So while I think there's a very good reason for Sonny to get across the border, I think the Government deserves all the blowback it's getting because there are very good reasons for builders and dads to get across the border too, but they aren't allowed.