Heather du Plessis-Allan: FBI raid could be just what Trump needs to fire up his political machine
Author

Publish Date

Thu, 11 Aug 2022, 5:53PM
Follow the podcast on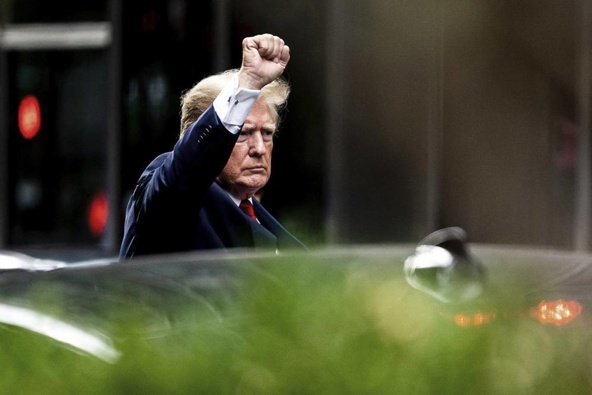 Heather du Plessis-Allan: FBI raid could be just what Trump needs to fire up his political machine
Author

Publish Date

Thu, 11 Aug 2022, 5:53PM
It's probably too early to say one way or the other whether this FBI raid is going to help Trump if he runs for the White House in 2024.
But, it is a question people are asking - and with good reason.
Because what's already obvious is that it gives Trump relevance. 
All of a sudden he's back in the news and he's a victim again (at least according to him) of a "corrupt" system. 
We might see it differently.
We might look at this situation and see Trump as the author of his own misfortune, because he was the one reportedly flushing official documents down the toilet. 
And taking boxes of the stuff to Mar-a-Lago, when it should have been returned. 
And we might think no one's above the law, including and especially ex-presidents but that's not what he's telling his supporters - and that is not what his supporters think. 
Trump has already very masterfully portrayed himself as the victim of a witch hunt, which he claims is evidence that everyone in the swamp is corrupt  and which - in this version of reality - requires him to go in and drain it.
And that's why he's relevant again.
Now, it doesn't' help that he is actually being targeted politically, there are two probes going on here.
The FBI one and the one in New York. 
The FBI one is looking for evidence he removed classified documents and you'd give it the benefit of the doubt that it's not politically motivated.
But the one in New York, the fraud one, you can't be so sure about, because it's being run by the Attorney General Letitia James who is a Democrat.  
Trump is not totally irrelevant; the last few weeks have shown this.
A whole bunch of candidates he endorsed for various offices have won their races and most of the 10 Republican members of Congress who voted to impeach him have either retired or lost.
The FBI obviously has to do its job; if Trump's done wrong he should be held to account, but still, we are all wondering if it is just the thing he needs to ramp up his political machine again.
Take your Radio, Podcasts and Music with you