Heather du Plessis-Allan: Does what's happening in NSW scare you?
Author

Publish Date

Wed, 1 Sep 2021, 6:15PM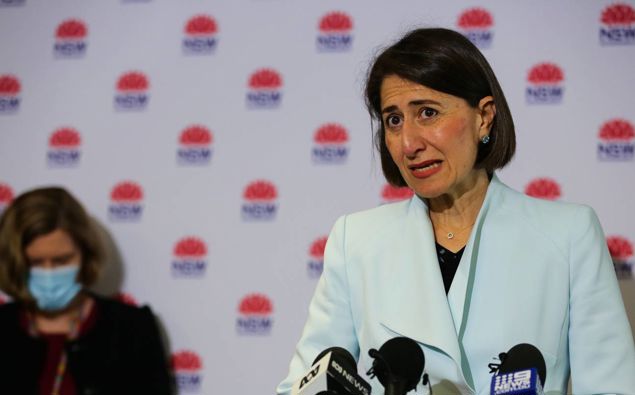 Heather du Plessis-Allan: Does what's happening in NSW scare you?
Author

Publish Date

Wed, 1 Sep 2021, 6:15PM
Answer me this question: when you look at the covid outbreak in NSW are you terrified? 
And if you are, what part of what's happening there terrifies you? 
The case numbers? The hospitalisations? The death rate? 
The reason I ask this is because I was listening to Stuart Nash on with Mike this morning, and he used the death rate in NSW to show how bad things are over there.
Presumably because he's working on the assumption that we find that scary.
But this morning it dawned me that I don't actually find that death rate frightening any more.
The total today in their outbreak is 100 deaths. 
There's really one reason why I don't look at that and feel terrified and that's the vaccine.
As far as we can tell, often the deaths in NSW are people who are unvaccinated. 
No one seems to be collecting and publishing how many of the deceased are unjabbed.
But a Google search throws this up: 
Today, 4 dead, all unvaccinated. 
Three days ago, six dead, four unjabbed.
Nearly a week ago, 3 dead, all unjabbed. 
Nearly a month ago, five dead, four unjabbed.
That bears out what we're now seeing internationally.
Apparently, 95% of the deaths in the UK and the US are people who chose not to get the jab. 
As for the hospitalisation rate, the majority of people in NSW, again, are unvaccinated.
I'm not being callous about death. My own grandmother died of covid. Also unjabbed. 
Actually if there's anything scary about NSW it's the length of their lockdown.
They've been locked down now for more than 9 weeks and they will be in it for a lot longer yet.
That is the scariest bit about their experience. A lockdown that drags on and on and on.
But I suspect many of us who haven't wanted to, are now coming to the realisation that at some stage, we will have to confront covid just like the NSW has.
It will overtake us, or we will let down the borders eventually.
And we know it will mean big case numbers and some deaths.
But we can get the jab. And that I think changes everything.
And so that fear of covid is probably losing some of its power.