Heather du Plessis-Allan: Chris Luxon's social investment policy is a fantastic idea
Author

Publish Date

Mon, 6 Dec 2021, 5:53pm
Follow the podcast on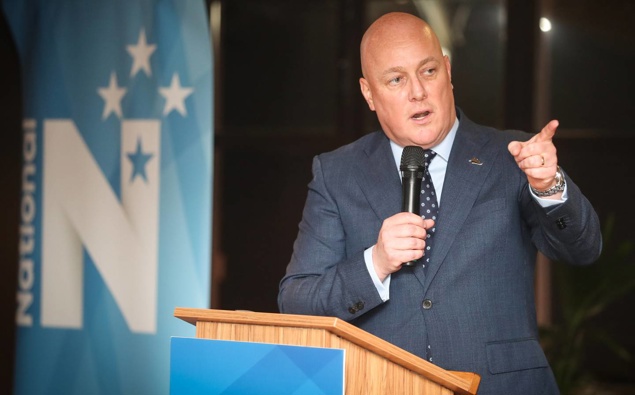 Heather du Plessis-Allan: Chris Luxon's social investment policy is a fantastic idea
Author

Publish Date

Mon, 6 Dec 2021, 5:53pm
I'm really excited about the social investment policy Chris Luxon keeps talking about since becoming leader.
No hard feelings if you hear the words social investment and your eyes glaze over because those are two very nerdy words jammed together to create an equally nerdy phrase.
But the idea is fantastic.
This was originally Bill English's idea.
And his idea was to invest in kids and families who were clearly going to become problems later on.
You know the ones. I know the ones. The government knows the ones.
Kids who are sending a bunch of warning signs that things are going in the wrong direction.
Let's say they're growing up in a statehouse that's had too many visits from the cops lately, their parents have been on the dole too long, they start showing up as truant on the school list too often,  maybe they get in a bit of trouble with the police themselves as a young one.
Bill English's idea is that when you see that family is triggering alarms you know that child will end up probably committing crime later on and then in jail and costing the taxpayer a huge amount of money.
So, you break the cycle. You invest in them early, and you invest a lot. Whatever it takes to get their life in order
And it's a win-win. They have a better more productive life with better opportunities and society aka taxpayers don't end up with the huge bill for throwing them in jail for years on end.
Bill English never really got it underway because he spent too long on the theory of it and not enough on the implementation.
Then Labour became government and didn't really commit to it because they prefer a more general approach of throwing money at things like ethnicity rather than targeting individuals.
But now Chris Luxon's talking about it. He's given the portfolio to his deputy which I'm reading as a signal he's serious about it.
And this is to me the single thing I really want to see implemented and given a good chance to succeed.
Because rather than spending lots of money on a huge group of people identified through something as genial as their ethnicity, wasting money on people who don't need it and missing the ones who do, I would like the government to spend the same amount on one child helping them out and giving them a greater chance of it working.