Heather du Plessis-Allan: China is a problem for us again
Author

Publish Date

Tue, 7 Dec 2021, 6:41pm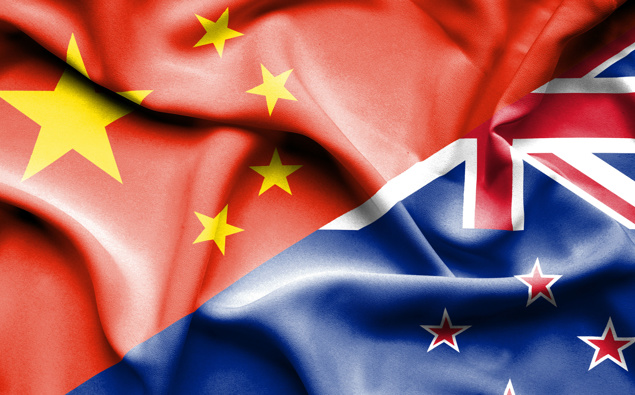 Follow the podcast on
Heather du Plessis-Allan: China is a problem for us again
Author

Publish Date

Tue, 7 Dec 2021, 6:41pm
China's a problem for us again.
Joe Biden has this morning announced a diplomatic boycott of the Beijing Winter Olympics in February which means US athletes can go but no diplomats may attend.
This is a protest against China's human rights abuses of the Uighur Muslim population.
At this stage, no one else has followed suit but Canada, Australia and the UK are reportedly considering joining the boycott.
We aren't. We've already said we're sending diplomats.
So yet again, we might end up being the only country in the Western World's Five Eyes Alliance brown-nosing China.
There is a bit of pressure not to go. A cross-party group of MPs here including Labour MP Louisa Wall have written to the PM asking her to join the boycott but they're clearly getting nowhere. 
Now at this stage, I think NZ is OK holding the line purely because it's going to surprise no one that we're choosing to suck up to China.
This has been our position the whole way through.
And clearly, we have more to lose than gain if China retaliates.
But this really is starting to look bad, isn't it? 
Partly – if not mainly – because the game's changed a wee bit since the WTA pulled all their tennis tournaments from China last week over the disappearance of the Chinese tennis player Peng Shuai.
That's really upped the pressure on everyone else.
When you've got a tennis organisation prepared to take a massive financial knock-on moral grounds and thereby taking a tougher stance on China's human rights abuses than we're prepared to as a liberal democracy, that really starts to look bad. 
Luckily for us, the WTA is dealing with a very specific threat against an individual athlete within their sports.
Luckily for us, no other major sporting organisation has joined them. 
And luckily for us, no one will be surprised to see NZ diplomats cosying up to the Chinese at the Olympics. 
But every time something like this happens and we're the only country lending our support to China, it gets more and more difficult for us to keep this up.