HDPA: BusinessNZ's withdrawal is a spanner in the works for Michael Wood
Author

Publish Date

Thu, 9 Dec 2021, 4:35PM
Follow the podcast on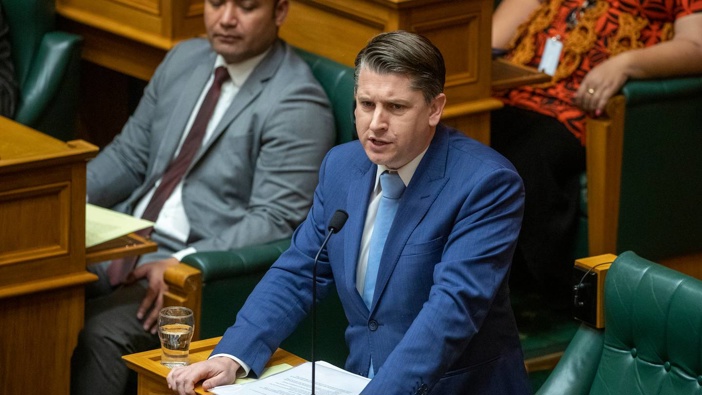 HDPA: BusinessNZ's withdrawal is a spanner in the works for Michael Wood
Author

Publish Date

Thu, 9 Dec 2021, 4:35PM
Workplace Relations Minister Michael Wood is trying to pretend it's not a big deal that BusinessNZ has pulled out of the Fair Pay Agreement system.
Be in no doubt, this is a big deal.
This is a massive spanner in the works for the Minister's big project.
The way the Fair Pay Agreement system was supposed to work was that — if you got 1000 workers in one sector or 10 per cent of the workforce, whichever is smaller — to agree to take on their bosses, it would trigger collective bargaining.  That would be binding on all employers in that sector, no matter where in the country, no matter how big or small.
But who would do the bargaining? 
For the employees: the default would be the Council of Trade Unions.
For the employers: BusinessNZ. 
But now, the Government hasn't got a default team to work on behalf of the employers anymore. Which means they're going to have to find someone else. Or lots of small groups to do the same work BusinessNZ would do.
That's the first problem. The second problem is that this dents the credibility for the idea in a huge way because the Government can no longer say the scheme has employer support. It doesn't. It's now being forced on employers against their will.
BusinessNZ and its Chief Executive Kirk Hope deserve a lot of praise for pulling their support today.
That was that a brave thing to do.
Because this could – and probably will – make senior ministers who care deeply about fair pay agreements really angry.
And they could retaliate – as we know they do – by withdrawing access.
And in Wellington – for an organisation like BusinessNZ – access is really important.
You can't accuse BusinessNZ of being difficult.
They tried very hard to fix this behind the scenes.
I'm guessing the Government didn't listen which is why they've had to go nuclear.
Fair Pay Agreements are a terrible idea that we will regret once we realise how much cost they impose on employers and just how much they take us back to the bad old days of unions holding too much power.
So if BusinessNZ had to pick a hill to die on, this is it.
And I suspect they'll get a lot of support from NZ employers for this. 
Take your Radio, Podcasts and Music with you