Heather du Plessis-Allan: Aucklanders getting the Summer they deserve
Author

Publish Date

Wed, 17 Nov 2021, 4:20PM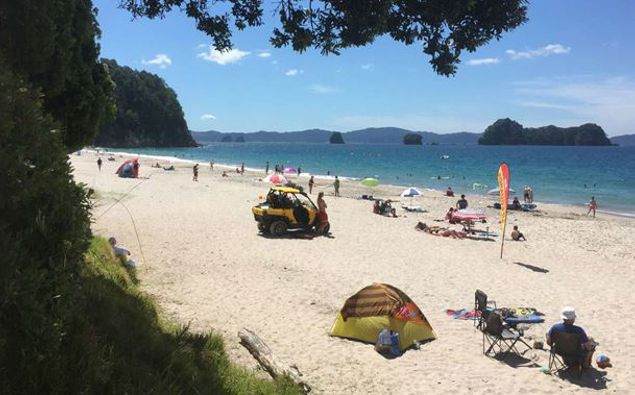 Follow the podcast on
Heather du Plessis-Allan: Aucklanders getting the Summer they deserve
Author

Publish Date

Wed, 17 Nov 2021, 4:20PM
How good is it that the Auckland boundary is coming down December 15 and Aucklanders will be allowed out for summer?  
And how good is it that we're not going to have any of that silly stuff at the border? 
No booking a time slot like Hipkins was considering, no cops checking if everyone in the car is vaccinated or tested and no waiting in queues for hours on end to pass through the roadblock. 
You'll just be able to drive on out like a normal human being. 
The only thing that might happen is that you might be one of the cars randomly checked by the cops doing spot tests. 
This isn't entirely a surprise, is it?  It was always the case that the Government would have to drop the border. 
There was never any way they could stop and check 10 thousand cars an hour, let alone process the nose swabs of everyone in those cars.  
I suppose there might be some people a little disappointed that the border only comes down mid-December and not early December. 
I'd say the Government's doing that because it gives Covid less time to spread before Christmas. Ten days between the 15th and the 25th is not really enough to get outbreaks going in summer hots pots.  
And yeah, I guess there might be some people around the country who are cross that the reality that this is letting Covid spread out of Auckland properly.  
Because we know it will.  
We just saw today a vaccinated person went to Auckland, picked up Covid and then went to Christchurch.  
Being jabbed doesn't mean you're not carrying. But that's reality, and it's a reality we had to come to terms with eventually.  
So good on the Government for having the courage to rip the plaster off and accept the inevitable, and give Aucklanders the summer they so badly deserve.