Heather du Plessis-Allan: Auckland border revelation astounding, but not surprising
Author

Publish Date

Wed, 8 Dec 2021, 6:56pm
Follow the podcast on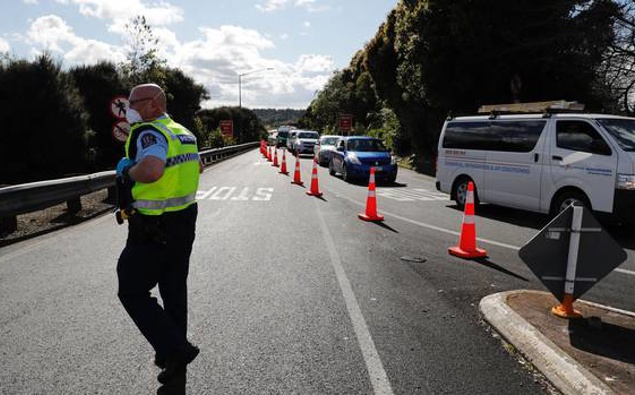 Heather du Plessis-Allan: Auckland border revelation astounding, but not surprising
Author

Publish Date

Wed, 8 Dec 2021, 6:56pm
This revelation today that Auckland's border should've come down five days ago is not surprising, but it is astounding.
It's infuriating.
We've now learned that Ashley Bloomfield's advice to the Government was that the Auckland border should've come down as soon as we moved into the Traffic Light System, which as we well know happened on Friday.
He told the Government it was no longer necessary to have the border up, it had "served its purpose" and "there will be no public health justification to maintain a border around Auckland."
And yet the Government ignored him and they've decided to keep the border up until next Wednesday.
Now they will tell you he's not the only person they're taking advice from, they're taking advice from other quarters.
Reading between the lines, I'm guessing they're talking about the modellers.
The modellers haven't got a single projection right yet so I wouldn't be taking advice from them.
Other than that, who's going to tell them to keep the border up longer?
The economic advisors?
That's a great idea, keep punishing the economy, keep the border up, I really doubt it.
The only thing you really need to take away from this is that Cabinet's decisions are no longer logical.
They departed from science a while ago.
We've had so many examples of that now.
We have this example of the Auckland border that remains up for another week.
We have the example of Cabinet holding Auckland in Level 4 during this outbreak for about five days longer than they needed to because Ashley said it could go down to Level 3.
We had Cabinet keeping the country in Level 2 for, I think by recollection, three months longer than they needed to.
Again, Bloomfield had told them months earlier they could have taken the country, and I'm talking the South Island, down to Level 1.
And we had Cabinet inexplicably denying Kiwis in Australia the ability to come home before January 17, before Christmas.
Suddenly they're safe on January 17, but on December 15 they're not.
It doesn't make any sense.
I suspect the only way to explain this is that the Prime Minister has backed herself into a corner where she has to take an overly and unnecessarily hard and cautious approach because she cannot make logical decisions anymore because Kiwis cannot handle logical decisions because she freaked them out too badly over Covid.
All those times she said "don't talk to your neighbour", "treat everybody like they've got Covid", "Covid kills", it's just freaked to many people out and they're irrational now, so she cannot be rational.
So she's making decisions that suit her politically, even if it costs businesses up and down this country, even if it keeps family apart, she has to make those political decisions.
And that's the only explanation for why you would hold a border around Auckland even when your super cautious health guy says you don't need to anymore.