HDPA: Andrew Little is having a laugh pretending he didn't know about health system woes
Author

Publish Date

Wed, 29 Jun 2022, 6:16PM
Follow the podcast on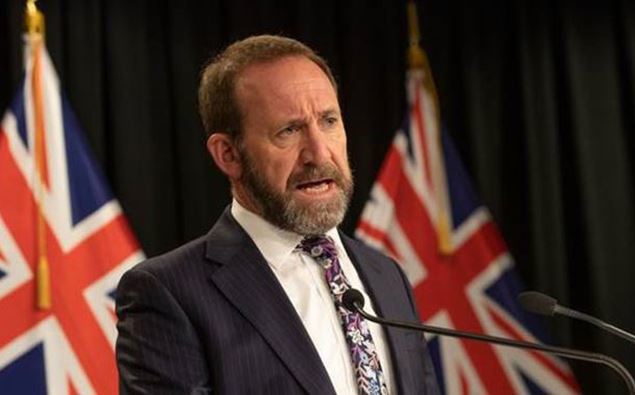 HDPA: Andrew Little is having a laugh pretending he didn't know about health system woes
Author

Publish Date

Wed, 29 Jun 2022, 6:16PM
Andrew Little has got to be having a laugh if he's trying to pretend he didn't know our health system was going to melt down like it is at the moment.
Because that's essentially what his office is trying to do. 
They're claiming they didn't know about a letter that was sent a year ago warning of exactly this.
In that letter, the DHBs asked the Government to fix the immigration system so they could get overseas workers in and so they wouldn't lose migrant staff back overseas.
Otherwise our staff shortages would become 'critical' and they would have to steal staff from planned surgeries and move them to dealing with winter illnesses.
All those things they warned about are happening right now.
We haven't got enough nurses. We're 4000 short.
Migrant doctors and nurses have gone home because they weren't given residency, hospitals up and down the country don't have enough staff, patients up and down the country are experiences hours and hours long wait times.
But Andrew Little's office reckons they weren't copied in to the letter and they only found out about it in May when the letter was released.
That does not wash.
Does the Minster not read the newspaper?
He didn't need a letter to tell him this was happening.
Just open the Herald or any other news website.
July last year: Migrant doctors caught in limbo weigh up their future in NZ.
February this year: Migrant doctors lured overseas as immigration woes mount.
June last year: Nursing shortage: Starship Hospital workers 'commonly end up in tears', 'make mistakes' as understaffing takes its toll.
February this year: Hospitals consistently understaffed, nurses overworked – report.
March this year: Desperately-needed medical workers leaving New Zealand due to visa difficulties.
November last year: Calls to ease path for overseas-trained health workers in NZ.
October 2020: Serious health workforce burden looms: Experts say more migrant workers needed.
August last year: Calls for medical staff to be prioritised for residency: 'We need to look at it like an emergency.
We all knew this was coming and we're not even health experts.
We just read the news and care about the country.
Both of those things you'd hope the minister does as well.
In any case, as the Nats have pointed out, the letter is copied to Amy Wilson Acting DDG Health Workforce at the Health Ministry.
She's a senior staffer.
So unless Andrew Little's not reading the news AND not talking to his officials he must've known.
I can see why he's trying to plead ignorance because the counterfactual is worse.
That is that he did know and he did very little to stop it. But that's probably more likely the truth, isn't it?
Take your Radio, Podcasts and Music with you