Heather du Plessis-Allan: Andrew Little is completely wrong on decriminalising drugs
Author

Publish Date

Tue, 20 Apr 2021, 5:34PM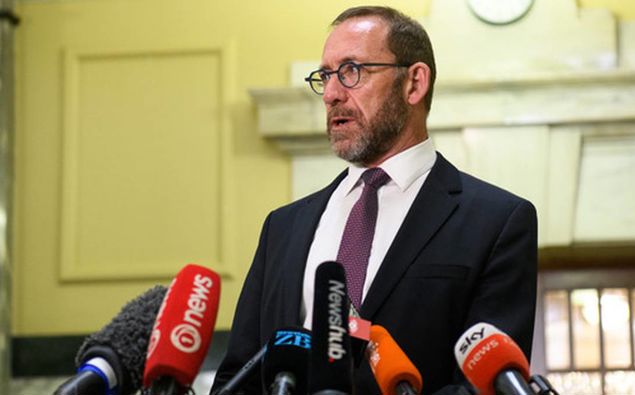 Heather du Plessis-Allan: Andrew Little is completely wrong on decriminalising drugs
Author

Publish Date

Tue, 20 Apr 2021, 5:34PM
I want to pick up Andrew Little on something because I think he is completely wrong. 
Young Labour is calling for the decriminalisation of all drugs, throwing their support behind the coalition of 25 health and social organisations calling on the country's drug laws to be replaced. 
Now Andrew Little's position on this is to pour cold water on it, saying we need to respect the outcome of the recent cannabis referendum 
That is such an inaccurate representation of the facts here.
Voting against legalisation is not voting against decriminalisation. Legalisation is the most extreme version of the thing.
Just because someone doesn't want the most extreme version does not mean you can deduce they don't want lesser version of the thing 
So you cannot assume a no vote for legalisation means a no vote for decriminalisation.
In fact, subsequent polling by UMR shows that 20 percent of people who voted against legalisation in fact want decriminalisation.
If that was what we had voted on, it looks like it would've passed with maybe 69 percent support.
Now, everything Labour has done suggests that it believes in drug law reform. The PM voted yes in the referendum which means she favours liberalisation. The government instructed the police to essentially at their end act as if drugs are decriminalised.
So you have to wonder why it is that Andrew little is so opposed to decriminalisation. 
The only conclusion I can draw is that it is in fear of upsetting conservative voters who've shifted over from National to Labour at the last election.
Fair enough - but they need to look after their own traditional base as much as they are looking after their new conservative voters.
Because their base is growing frustrated with them for doing very little on the things that matter to them: poverty, housing, social inequities which they perceive drug laws exacerbate. 
So Labour needs to make sure they don't' get too offside with their own voters. Case in point: Young Labour.