Heather du Plessis-Allan: Budget gets a 'B' for Boring
Author

Publish Date

Thu, 20 May 2021, 5:47PM
Follow the podcast on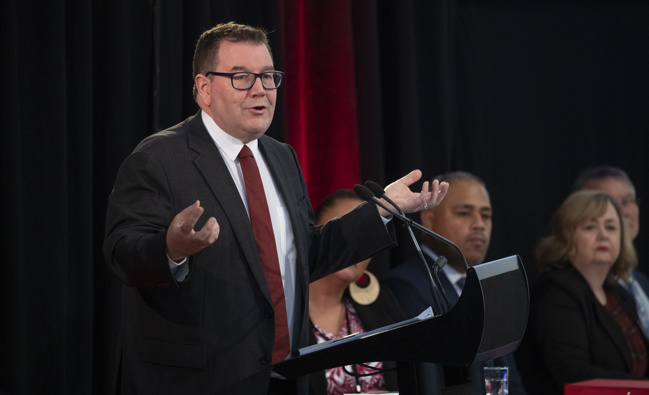 Heather du Plessis-Allan: Budget gets a 'B' for Boring
Author

Publish Date

Thu, 20 May 2021, 5:47PM
You know what's missing in this budget?
Ambition.
The difference between this budget and the Aussie budget from last week couldn't be starker.
Here, we're getting a big boost for benefits, a huge amount of money for Māori initiatives ($243 for the Māori Health Authority, $380m for Māori housing and $42m for Māori media), the health and education spending that you would expect, and a $200m funding boost for Pharmac that is welcome, but isn't even half what Pharmac needs to pay for all the medicines it wants to buy.
Obviously missing, anything for middle NZ workers, anything for businesses and any plan for how we grow the economy now that the government is shutting down the ability to hire migrant workers.
In Australia, by contrast, earners have just been given tax breaks, putting more than $1100 NZD in their pockets.
Businesses have been given billions of dollars in tax breaks and a promise to go hard, bringing back migrant workers to pre-pandemic levels to supercharge growth.
Honestly, you couldn't make the contrast bigger if you tried.
I don't begrudge the spending on benefits; I'd happily wager most Kiwis will be comfortable with that.
Especially given how expensive rents are becoming, if its' hard to pay your rent when you have a job, it must be close to impossible if you don't have a job.
But, I wouldn't've expected there to be something in this budget for working New Zealand, something to help businesses grow themselves and the economy.
Something to keep Kiwi workers in this country, when we know they're being poached by the Aussies right now, medical workers right through to construction workers.
The Aussies are treating the world as their talent pool for workers.
And our talent pool? Beneficiaries. That's the talent pool businesses have to tap into now.
It's really hard to avoid the feeling that we're being complacent when the Aussies are being aggressive.
We're timid when they're taking risks.
Grant Robertson calls this budget B for Balanced.
It's definitely not B for Brave or B for Bold; more like B for Boring.
Take your Radio, Podcasts and Music with you