Heather du Plessis-Allan: 1pm presser cutbacks a good thing
Author

Publish Date

Tue, 2 Nov 2021, 5:55pm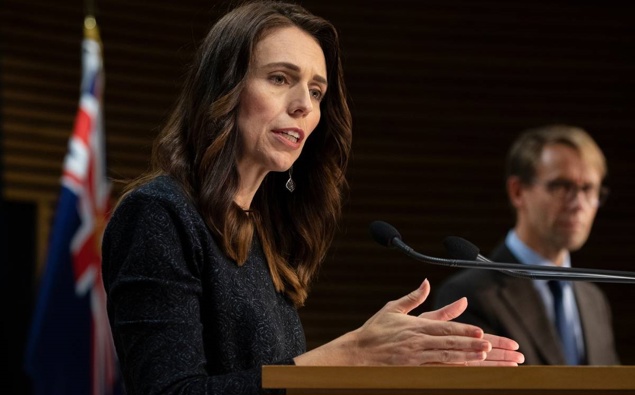 Follow the podcast on
Heather du Plessis-Allan: 1pm presser cutbacks a good thing
Author

Publish Date

Tue, 2 Nov 2021, 5:55pm
Today was the first Tuesday in weeks that we've had no 1pm press conference and the first day of the PM no longer fronting them anymore. 
Obviously, at least, part of the reason she's pulling out of these media conferences is because the media is getting increasingly hostile. 
But, regardless, I think it's a good thing they're cutting right back on these one o'clockers. 
We need to stop obsessing over Covid   
These media conferences and the daily habit they've become for us punters have meant that we're fixated on Covid to the exclusion of most other news in the country and the world. 
And it's given journos the easy option of filling their bulletins and newspapers with covid regurgitation from the one o'clockers, instead of telling us about that other news in the country and the world. 
We need to stop obsessing over how many cases there are daily and how many of them are unlinked. 
That has got to be feeding the completely irrational fear that too many kiwis still have of Covid (even when they're jabbed).  
That fear is the reason that Auckland retailers can't open this week because, clearly, they should be able to. 
If they can open next week, they can open this week but, the Prime Minister admitted herself she's trying to balance that reopening against the fact that lots of people think she's moving too fast because they're scared. 
I mean, if you had the PM telling you the exact numbers of people injured and killed in road deaths every day, where they died, and what car they drove in – if that was the update we got every day at 1 pm – you'd probably be irrationally afraid of cars too. 
Clearly there will be days where the PM has to front up at 1 o'clock because the news is big or unusual - that's appropriate. 
But the rest of the time, we just need to accept Covid is here in New Zealand and spreading and start ignoring it a bit. 
So, whatever her real motivations are for calling these pressers off, on balance, the PM's made a good call.