HDPA: The best Christmas present National could've hoped for
Author

Publish Date

Tue, 14 Dec 2021, 5:49pm
Follow the podcast on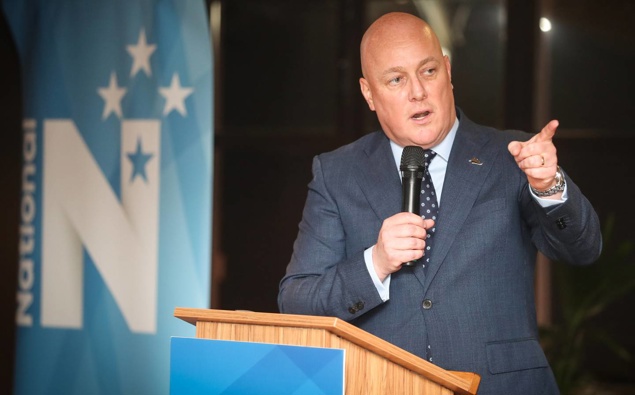 HDPA: The best Christmas present National could've hoped for
Author

Publish Date

Tue, 14 Dec 2021, 5:49pm
This is about the best Christmas present National could've hoped for. 
It turns out the gamble with the politically inexperienced Chris Luxon is paying off; voters like what they see. 
His first poll as leader is out – this is the taxpayer's union curia poll – and he's given the party the immediate bump in the polls that I think we all were expecting. 
National is up to 32.6%. That's the first time it's been above the critical 30% mark since the election.  
Chris Luxon himself has registered 20.4% in the preferred pm poll. That's a big jump of 16.3% percent in his first poll as leader. 
He should be chuffed with that because weirdly, his jump almost exactly matches the jump Jacinda Ardern recorded when she became Labour Party leader in 2017; her immediate jump was 17.6%. 
What's more, he's now recorded the highest preferred PM rating of any opposition leader since John Key, outside of an election campaign period when things are a bit more hyped. 
The good news for National is that polls can become self-fulfilling prophecies. When the polls go up it tells undecided or wavering voters that there's something good here which then convinces them as well, which pushes the polls up even higher. 
That is what National will be hoping happens as we all head away over summer; that voters talk over the BBQs about how Chris Luxon seems ok and convince each other to like him too. 
The not-so-good news for National is that most of their support has come from Act and Act has dropped five points down to 10.3%. That's entirely expected and 10% isn't bad at all for Act but Chris Luxon hasn't yet made a dent in labour. After falling in the polls since September, Labour seems to have settled at 39.5%. That's within reach of National; it's only a gap of 7%, but if Luxon wants to win, he needs to steal off Labour. 
So, fair to say this poll tells us Luxon's started well. He's won back a whole bunch of blue voters, but now the battle's on. He needs to convince the Jacinda fans to become Luxon fans.