Andrew Dickens: Why did the Govt believe now was a good time to carry on their housing reforms?
Author

Publish Date

Fri, 22 Apr 2022, 4:21pm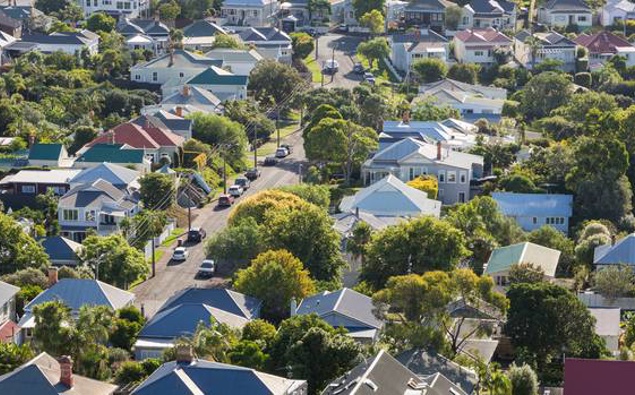 Follow the podcast on
Andrew Dickens: Why did the Govt believe now was a good time to carry on their housing reforms?
Author

Publish Date

Fri, 22 Apr 2022, 4:21pm
As I noted yesterday, the biggest single contributor to our ginormous inflation rate was housing.
House ownership alone contributed 18.5 percent to inflation.
But it's interesting to note that a large part of the housing inflation and indeed all inflation can be sheeted home to legislative changes. Some estimate the effect is up to 50 percent.
It's easy to see this in housing. A new property tax regime has just been enacted by the IRD that will have an immediate effect on costs and benefits that will immediately fuel inflation.
We can see it in all the tenancy rule changes that resulted in rent increases that were dramatic enough that a rent freeze had to be temporarily enacted in the pandemic.
Healthy Home legislation caused a rush of work and purchasing.
The housing market in New Zealand is so huge and all-consuming that any change across its breadth has an immediate effect.
Which comes back to a question that many have asked.  
Why, in the middle of a pandemic, when everything is unprecedented, when everything is unpredictable, when black is white and up is down, did the Government believe it was a good time to carry on their transformative reforms?
I was also thinking that yesterday interviewing Andrew Little about the new locality networks being instituted for the new health structures that are being created. It sounded like bureaucratic overkill and two systems will be running concurrently, so any savings, if any, are a while away yet.
And yet other interviews yesterday were stressing the need for spending savings now to fight the inflation.
So again: is this really the right time to institute such a radical reformation of such a massive and crucial beast?
I mentioned this to a couple I bumped into this morning while walking the dog.
One said it's because these guys are ideologically driven. It's a common thing to hear people say.
But all politicians are ideologically driven. What they're driven to do depends on their beliefs.
Look at Chris Luxon's belief that all public transport should stand on its own 2 feet. He's ideologically a pure capitalist.
No. I think it's because all governments know that the end is nigh all the time. The 3-year term is short and merciless.
There's an election next year which is looking pretty 50/50.
And if you lose you can't do a thing. It's now or never.
So this government is ploughing ahead, thinking it's business as usual, when it's anything but.
Good luck on getting the Finance Minister to give up next month's spending.