Andrew Dickens: What the PM should say to Pfizer CEO next time they talk
Author

Publish Date

Wed, 14 Jul 2021, 5:20PM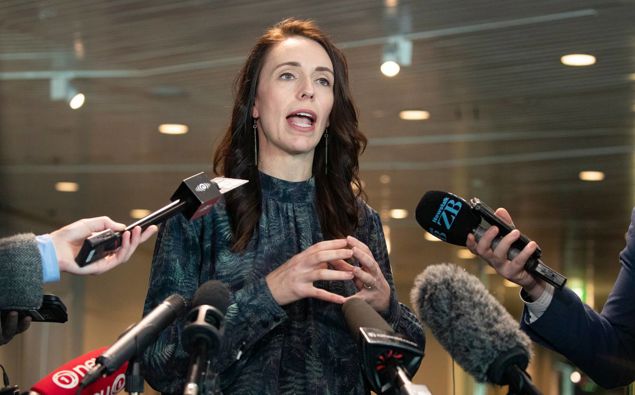 Andrew Dickens: What the PM should say to Pfizer CEO next time they talk
Author

Publish Date

Wed, 14 Jul 2021, 5:20PM
I see our Prime Minister has jumped boldly onto the world stage to admonish the globe for ignoring the poor countries in the pandemic and urging well off countries to help poorer countries with their access to vaccinations. 
It may have carried more weight with her own people if New Zealanders felt we had good access to vaccines.  But most don't.  Maybe we are one of the poor countries she's talking about?
It may also have carried more weight if New Zealand hadn't signed up to the Covax scheme and siphoned off 100,000 doses that was supposed to go to poorer countries.
Other than that, the speech was on point  She said the world wasn't ready for Covid-19, which it wasn't.  And it needs to be ready for the next health crisis, which it does.  
At APEC talks this year, she'll be pushing for a new pandemic treaty, and bolstering the World Health Organisation. 
You always get the feeling the Prime Minister is more comfortable talking to the world than her own country and the world likes to listen to her more than her own country does. 
Now, talking of talking, the Prime Minister has also revealed that she has talked with the Pfizer CEO, Albert Bourla, two times this year, and the last time was 15 minutes last Thursday.   
This comes after Scott Morrison comes under fire for not talking with Bourla at all this year and speculation that the Prime Minister had been the same. 
That speculation was on our breakfast show this morning. She may not talk to the show anymore but she obviously still listens. So she told us she's talked twice
Bourla has previously revealed that world leaders have hassled him for vaccine. Particularly Benjamin Netanyahu, who phoned him over 30 times, paid a premium for vaccine and surrended all the country's medical data to Pfizer to get doses. 
Our country reckons that was unethical, but it worked. This week, Israel announced it was commencing a campaign of third jabs to vulnerable citizens.  They may have bent over for Pfizer but they're now fighting fit for the post Covid world. 
It all shows you how Bourla and all the pharmaceutical companies have the world over a barrel.  They have the vaccines, they control the supply, they control the supply routes.  It's a great year for Big Pharma.  This year's bonuses are going to be astronomical.
So, if the Prime Minister is talking to Bourla again, could I urge her to remind him we've been the exemplary global citizens.  We led in the initial fight against Covid, we've supported the WHO,  and we could lead by example in the vaccine phase of the fight. 
So just fly over all the vaccine we need, after all we're just a small poor country.  You'd hardly notice it at all.