Andrew Dickens: What I loved about Super Saturday
Author

Publish Date

Mon, 18 Oct 2021, 7:33PM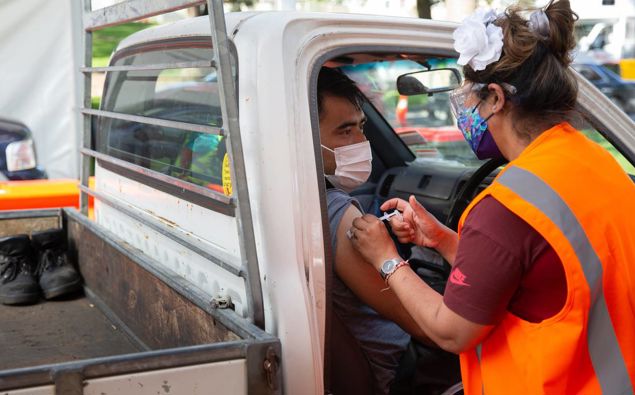 Follow the podcast on
Andrew Dickens: What I loved about Super Saturday
Author

Publish Date

Mon, 18 Oct 2021, 7:33PM
Super Saturday, we're full of hope. Sunday, bit of a hangover. Monday, it's back to what it's been.
You know what I loved about Super Saturday? It's because ordinary New Zealanders got to sell the message of vaccinations.
It wasn't "please" from politicians in the basement of the Beehive. Because they're falling on deaf ears.
We have been cajoled and exhorted by Jacinda, Ashley, Grant, Chris and Ayesha for months now, time and time again, and yet there were so many people who did not heed the call.
But on Saturday, people formed a conga line and asked young vacs to come and join the party and it was lovely.
Instead of political leaders, we had community leaders urging us on.
The Ngai Tahu tattooist who said, "I'm not giving you ta moko until you're double-jabbed." 
The Wellington man told by his family up north that he can't visit them until he's double jabbed.
On Sunday, Tame Iti posted on Facebook that this Tuhoe fella got double-jabbed, not because of government policy. Amongst Tuhoe, that's got to be wildly important.
So maybe it's time for the Government to devolve the vaccination programme to the people on the ground.
And by the way, it's time to fire the Covid-19 ad lady. Because all I'm hearing from her these days is "blah, blah, blah and be safe."