Andrew Dickens: Using the Covid app really isn't that much of an ask
Author

Publish Date

Mon, 18 Jan 2021, 6:12PM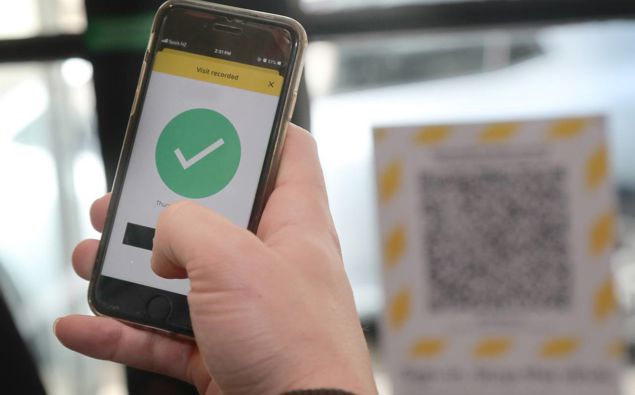 Andrew Dickens: Using the Covid app really isn't that much of an ask
Author

Publish Date

Mon, 18 Jan 2021, 6:12PM
I was always hoping not to mention the C word on the first day back at work but Covid had other ideas.
I spent the entire break certain that a flare up and a lockdown was due any moment. Returning to work today and talking to people in the newsroom it turns out I was not alone. 
Worldwide the cases are worse than ever. The predicted crippling of hospitals under a tsunami of viral infections is happening in multiple countries.  New, more catchy variants are popping up all over the place.  We've seen flare ups in Brisbane in Queensland, which is a territory that is arguably even more paranoid than we are about the borders. 
Yet all along a steady stream of New Zealanders came home from the hotspots. They're bringing  the virus with them.  Fact.  Positive Covid tests have doubled in NZ recently – 99 positive tests in first 17 days of the year,  54 positive tests in the previous 17 days. 
Surely it's only a matter of time until we have a slip up, unless we've suddenly become perfect. And then she's all on. Lockdown's are a sneeze away. 
As we've been told since the beginning of this pandemic last March, which is only 10 months ago, the best thing to do is test, test, test and have a gold class contact tracing system. 
So our test numbers have plummeted and a contract tracing system only works with a compliant population.  Which we're not.  We're not swiping. I went to the Lego exhibition in the holidays.  It was packed.  I swiped in and waited for 10 minutes for my family to arrive.  No one else swiped in after me.  Hundreds passed by. 
It's no hard.  I got my son to time me the other day.  From taking the phone out from my pocket. To opening the app, to holing it to the QR code took 5 seconds. 5 seconds that most New Zealanders think is too much effort to prevent a lockdown. 
We're living in a fool's paradise.  We're either extraordinarily lucky of our border control is the best in the world.  And I don't think you believe that. 
Just use the codes.  It's really not too much to ask.