Andrew Dickens: The MIQ debate and the secret document come to light
Author

Publish Date

Wed, 20 Apr 2022, 4:50pm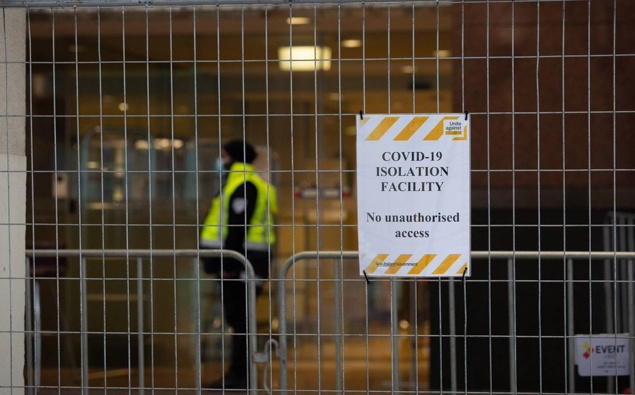 Follow the podcast on
Andrew Dickens: The MIQ debate and the secret document come to light
Author

Publish Date

Wed, 20 Apr 2022, 4:50pm
Today I went to my little Japanese cafe in the suburbs for a Teppanyaki Beef Rice Bowl. 
I've been going once a week ever since I started this gig 2 months ago. 
When I first went, I was the only customer. I wore my mask, showed my vax passport and ate outside. It was delicious. 
Today the place was buzzing. The street it was on was buzzing. Masks were sporadic. It was still delicious and still the same price. 
It showed me how much had changed in a few short weeks. 
It shows that barring a new variant, our war footing against the variant has passed. 
Which brings me to the great MIQ memo debate. 
The secret document that has mysteriously come to light. 
It shows top health officials agreed in November last year that MIQ was "no longer justified" for most returnees.   
It took another three-and-a-half months, almost 40,000 MIQ stays and seven voucher lotteries before most incoming travellers could enter freely. 
The criticism of the government has been pointed. 
ACT says the Prime Minister needs to apologise to the thousands of Kiwis who were cruelly stranded overseas after her Cabinet had been briefed that MIQ was pointless in November last year. They say they were the victims of a costly and cruel policy that wasn't even doing any good. 
The Government defends its position by saying the memo was rendered irrelevant by the Omicron variant which was detected a few days after the memo was issued. 
Now I think both sides are right. The timeline of the memo and the Omicron outbreak makes sense. But it also makes sense that the government's self-professed abundance of caution has made it too slow in making decisions. 
The politicisation of our Covid response has brought a fog of war over one of the most important public health crises of our generation. 
It's too big an issue to have tribal political positions on our actions. 
We are returning to a normal as I noticed at my lunchtime cafe. It's time to move on knowing what we did and didn't do right. 
Which is why I believe we need an independent review and inquiry into every aspect of our response. 
It needs to be completed before the election next year so we can more accurately make our choices. It's going to take a while so let's get cracking. 
I think it's imperative because I no longer trust the government. They repeatedly refuse to admit any fault in their decision making. 
And I no longer trust the opposition. They'll say and do anything to get back in power.