Andrew Dickens: RATs are a way of keeping our society above water
Author

Publish Date

Thu, 24 Feb 2022, 8:19pm
Follow the podcast on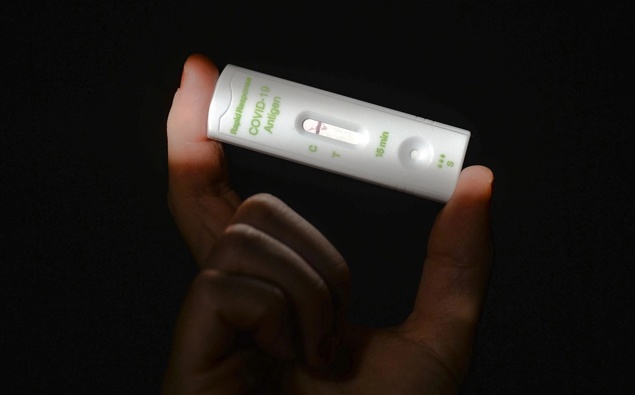 Andrew Dickens: RATs are a way of keeping our society above water
Author

Publish Date

Thu, 24 Feb 2022, 8:19pm
To come to work this morning, I did my first Rapid Antigen Test or RAT as they're commonly known. All frontline staff who have to come into work need to get tested every second day. We've been given a 2-week supply. 
As a nation, I think we're finally realising how big a deal RATs are and how massively we failed. 
When Sir Ian Taylor first talked about them in terms of home isolation for returning New Zealanders a lot of Kiwis just didn't care because they were not affected. 
What was badly sold was the use of RATs to keep workers at work when an outbreak rages. 
So, yesterday I posted that I was starting a RAT regime. Folks got angry. Particularly parents of kids who are having to be homeschooled because of the number of teachers isolating after being classified as close contacts. 
For most teachers, the way to get back to work is to just wait until you get it or put further stress on the PCR regime by getting a negative test. Whatever. It all means days off work. So, classes are suspended 
Now one person asked how come a radio DJ gets RAT tests and teachers don't? 
Well, first of all, I prefer News and Current Affairs host.   
But I'll tell you why it's because my employer decided it was worth the investment. It's hard work and it's expensive. 
Now, who employs teachers. The government. 
Did they supply RAT tests? No.  
Our schools, our teachers, our kids were not worth the investment according to our government. Or they just didn't comprehend how important RATs are. 
This week they've finally announced 200,000 will now be made available but only at last resort. Well, that's a pathetic number when you consider the size of the workforce. 
And still, the ridiculous hurdles exist including the mind-boggling 6 forms of ID to get the RATs. 
I have struggled to understand the Ministry of Health's hatred of RAT tests. I've decided it's because they are so myopic, they think of RATs only in terms of test regimes and their efficiency levels and not in terms of what they really are. 
A way of keeping our country, our society and our economy above water.