Andrew Dickens: Police need our support, not criticism, when it comes to gun crime
Author

Publish Date

Thu, 15 Jul 2021, 5:12PM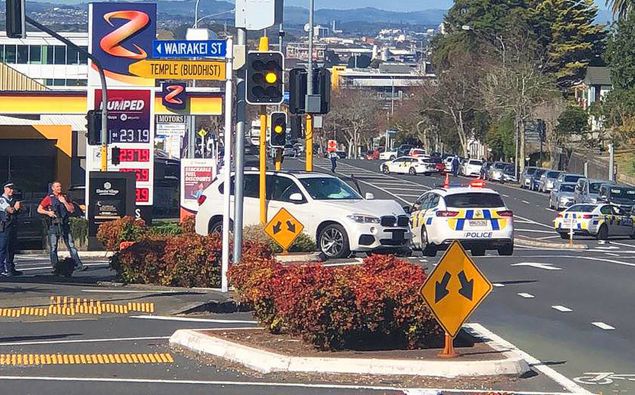 Andrew Dickens: Police need our support, not criticism, when it comes to gun crime
Author

Publish Date

Thu, 15 Jul 2021, 5:12PM
It's been a month and a week of gun crime and misplaced blame-storming. 
This joined multiple shooting incidents between offenders and police over recent weeks injuring both police and offenders, including the shooting dead of a man in Hamilton on Wednesday by police.  In that case, Police were investigating firearms matters when the fatal gunfire broke out. 
Today, parts of industrial South Auckland shut down with a running gun battle between police and an armed offender. 
Reporting on today's incidents, Kerre McIvor wondered about why there is so much gun crime these days. 
Immediately our text machine was inundated with texts saying the same thing. Shows you how bad the gun buyback scheme was in preventing gun crime.  This is a common complaint.
National has always criticised the buy back as a PR exercise, saying it was not an effective tool to get guns off the street.  
Which ignores one thing.  The gun buy back was never meant to get all guns off the street.  It was meant to get particular guns off the street.  The most effective people killers favoured by mass killers and terrorists. The MSSAs.  Military style semi automatics.
Before the gun buyback, a possible mass killer could walk down the street with his AR15 strung over his shoulder and there was nothing anyone could do about it.  Now if you're swaggering towards a shooting carrying an AR15 we can arrest you before you pull the trigger. 
You would also have to be an idiot to think the bad guys would voluntarily hand in the bad guns.  We now know who the bad guys are. They're the ones left owning the bad guns. 
Now for your information, the weapon used in today's shooting spree was a handgun.  A gun not included in the buy back scheme and a gun in such common ownership that you could never ban it. 
So then the first caller to Kerre then came out with the well worn talkback line that gun crime is up because the police are too soft on crime. 
Really? Gun fights two days in a row. An armed offender shot dead in an investigation into illegal firearms.  How much tougher do you want the cops to be? 
Cops are getting shot at because cops are cracking down. That's phase two of the buy back. 
It must gall the police who get ready for work each day to protect society under increasing risk of being killed by a feral underclass to hear over and over again that apparently they're too soft on crime. 
And they hear this from armchair critics who have never experienced a day of law enforcement in their life. 
We need to understand that crims have upped their game.  They no longer have any essence of New Zealand humanity in them.  They will shoot anyone even police.  The police need our support in this war, not some misplaced criticism.