Andrew Dickens: New Zealand is split in two with two very different lives
Author

Publish Date

Wed, 20 Oct 2021, 4:56PM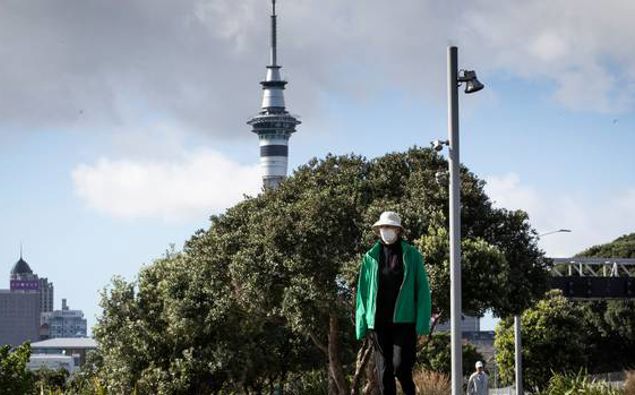 Follow the podcast on
Andrew Dickens: New Zealand is split in two with two very different lives
Author

Publish Date

Wed, 20 Oct 2021, 4:56PM
Welcome to New Zealand. A country split in 2 with 2 very different lives. 2 very different attitudes and 2 very different desires.
My son phoned from Wellington the other day, obviously from a busy and bustling café. He told us about the new James Bond film, the new Marvel film and a forthcoming trip to Greytown.
In Auckland, there's no cafes, no movies and a hard border. My son's New Zealand sounds like another country. 
And in that country, there is no Covid. 
But in Auckland yesterday they casually accepted there was 94 new cases of Covid that had been wandering around without a sense of hysteria that would have been present a year ago.
If 94 cases had suddenly been announced yesterday in Level 2 New Zealand there would have been conniptions. Like there was on Waiheke Island, a part of Auckland that refuses to accept it's part of Auckland. They got their first case and there was sudden consternation.
I believe there is a changing of attitude in Auckland which the Government terms transition. A realisation that Delta is here, will not be eradicated and needs to be lived with.
A growing acceptance that vaccination, face masks and various forms of social distancing will keep the virus under sufficient control and that lockdowns are for emergencies only. That the way we live in the future has changed but it no longer needs to be the way we're living right now.
The double jabbed, masked up Aucklander is no longer fearful. They've learnt to be cautious and financially they need relief because the cracks are now chasms. 
And slowly we are becoming less worried about Covid arriving from overseas. Between 1 May 2021 and 18 October 2021, there were 45,367 returnees and 431 Covid cases. There have been over 2000 cases in the Auckland community in the past 2 months.
There's more Covid in Auckland than in MIQ. 
It is definitely time on Friday, for the government to abandon their abundance of caution and replace it with a modicum of caution and a degree of freedom. 
I think we've all got to the point where we realise there is not going to be any better time.