Andrew Dickens: Labour's Kremlin-esque centralisation plans shouldn't come as a surprise
Author

Publish Date

Wed, 28 Apr 2021, 5:30PM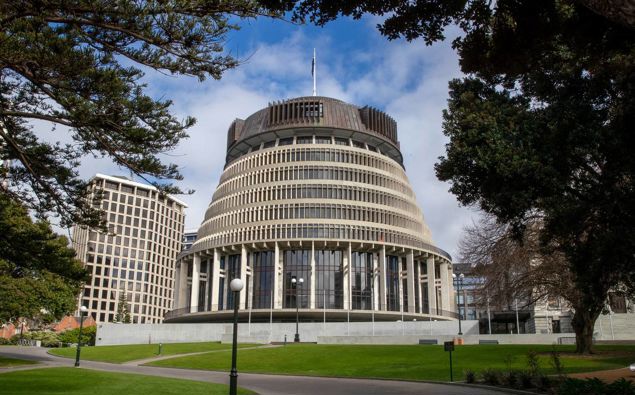 Andrew Dickens: Labour's Kremlin-esque centralisation plans shouldn't come as a surprise
Author

Publish Date

Wed, 28 Apr 2021, 5:30PM
Now that Jacinda Ardern has retreated from the headlines because she doesn't need to blow up the economy to save the country, we've been seeing other issues and Government ministers taking the limelight. 
Today it's Andrew Little whose mission, should he wish to accept it, is to completely re-design the health sector.  No small task. In fact, a huge task which, if it happens, would be transformative. 
But as we have found from this government, talking about transformation and actually transforming something are two quite different things. 
Today's mini debate has been whether GP visits should be fully funded by the government. It would remove some iniquities that exist in the current system that dissuade doctors from opening surgeries in the country or poor regions.  
But at the same time why should we be paying the doctor's bills of the rich?  And of course it would be really, really expensive even if it did prevent people getting really, really sick.
By the way, quietly, it's also really socialist. 
And here's the thing with this left leaning Labour Government.  They're getting braver at getting their hands on stuff. 
When Andrew Little announced the end of DHBs and the creation of one entity to rule the health world called Health New Zealand, I expected a backlash from the right leaning conservative voters of New Zealand.  I thought they'd be leaping up and down about Soviet style centralisation. 
Instead, many cheered.  I guess they saw the multitude of DHBs we currently have as a manifestation of big government and to cull them to one showed a desire to streamline the beast and make it more efficient. 
But the day after the announcement, the government casually mentioned that few DHB workers would lose their jobs. It's very reminiscent of the creation of the Super City, with the amalgamation of councils where we didn't see efficiency gains. 
Instead, lots of little government bodies we will now have one very big one. In Wellington. So far, so Kremlin. 
It's also been sold as the end of postcode healthcare.  But I find that very difficult to believe.  Will a bureaucrat in Wellington really solve the problems at, say, Lumsden Birthing Centre better than a similar bureaucrat at the Southern DHB in Invercargill?
Another review released this week said that Fish and Game was big government, rife with governance, and proposed cutting it's 12 districts to six.  A Local Government review is now underway and seems intent in finding aspects of local governance that can come under central government control. 
This is turning out to be a government who wants to centralise and put control in the hand of Wellington bureaucrats who will tell us what to do because they know best. 
Which after all shouldn't be a surprise. This is a Labour Government.