Andrew Dickens: It's time for the Lost and Found file today
Author

Publish Date

Fri, 19 Nov 2021, 4:31pm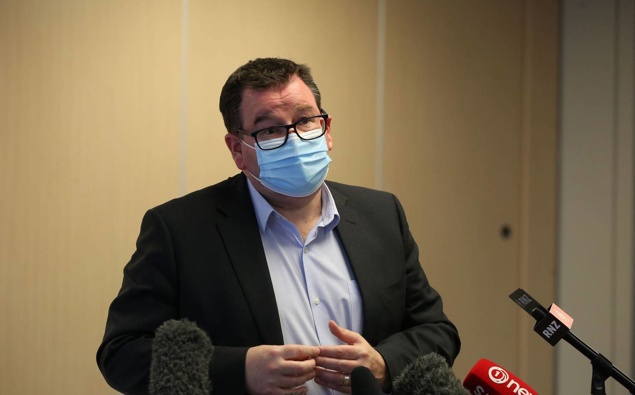 Follow the podcast on
Andrew Dickens: It's time for the Lost and Found file today
Author

Publish Date

Fri, 19 Nov 2021, 4:31pm
It's time for the Lost and Found file on Newstalk ZB.
Lost: Any government representative on just about anything this Friday.  
The 1 pm press conference was cancelled today. So, as concern rises about the insidious spread of Covid's tentacles, as people wonder why the Waikato has 30 cases and yet has just been given Level 2 freedom after 6 weeks of lockdown while Auckland enters its fourth month, and as confusion still reigns about the traffic light system and its lack of nuance, the government offered no-one to be held account for it all. 
Why? 
Grant Robertson was to have shown but he went to Auckland yesterday and found some difficulty in getting his PCR test done in time. Such irony. If only they had pulled their finger out and got saliva tests on the go, eh? 
Meanwhile, where was Hipkins? Or Little or Ayesha Verrall? All gone and lost. It felt like it was a sunny Friday after a terrible fortnight and every man, woman and dog had run for the hills, put on the boardies, poured a big Chardonnay and tried to forget the horror exists.
Meanwhile, Lost: The Green Party. 
As the slow-motion Covid car crash continues, I'm struck by how little we've heard from the Greens over the past 600 days. Granted they're not a true opposition. More like Labour's little sister prepared to lend a hand in an emergency. 
But still, where the hell are they on the big issues like mandates and levels and passports and the financial strangulation of Auckland? 
This is made even more glaringly obvious when you consider that Chlöe Swarbrick is Auckland Central's darling and yet we don't see her fighting for the CBD's businesses.
Julie Anne Genter was their Covid-19 spokesperson until this week. She's now stepped aside for maternity leave. She's been replaced by Elizabeth Kerekere. A quick search shows Julie Anne Genter last spoke about the Covid response over a month ago.
In fact, a quick look over their website shows a party resolutely keeping away from the messy fights.
And yet while they maintain this silence their poll figures stay remarkable stable at a healthy 9 per cent or so. 
At this stage that 9 per cent is crucial, the Greens are currently positioned to be the Queenmaker.
It'd be nice if they put a bit more effort in for their seats at the big table.