Andrew Dickens: In hindsight, the Reserve Bank should have raised interest rates a year ago
Author

Publish Date

Thu, 21 Apr 2022, 4:35pm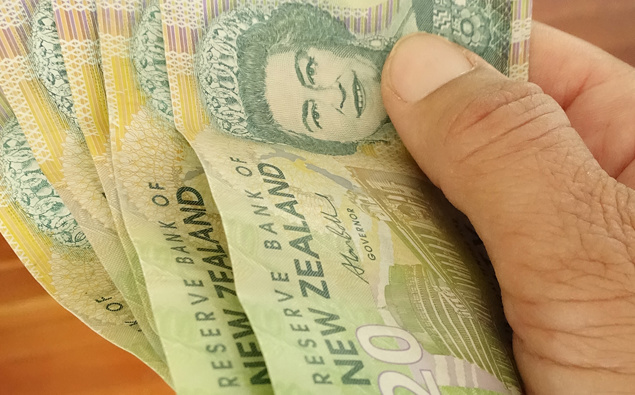 Follow the podcast on
Andrew Dickens: In hindsight, the Reserve Bank should have raised interest rates a year ago
Author

Publish Date

Thu, 21 Apr 2022, 4:35pm
I didn't want to talk about inflation today but it's unavoidable as it rose to its highest level in 30 years. 
The annual inflation rate is now 6.9 percent after the consumer price index rose 1.8 percent in the three months ending in March. 
The problem for the government's narrative that it's caused by global factors is that inflation has been driven by fuel, food, and housing costs. 
With the exception of fuel, this is what's known as non-tradable inflation. The rising price of goods and services we produce and consume domestically. 
In fact, housing was the largest contributor to annual inflation figures. Inflation from homeownership is up 18 percent for the year, and 3.5 percent for the quarter. While the total increase from housing and household utilities was 8.6 percent for the year. 
So, we can sheet this home to our incoherent housing policy over the past 30 years. As we stumbled into the pandemic, we were given wage subsidies by the Government and interest rate cuts by the Reserve Bank. 
But as Paul Bloxham, HSBC's chief economist in Sydney told me earlier this week, the unique part of New Zealand's problem was that it defeated Alpha Covid unlike most of the rest of the world. 
So locked in our hermit kingdom we came back to work, did far better than anyone ever expected and with all the cheap money swilling around inflated all our asset classes. We bought houses and did renovations and bought cars and domestic holidays. 
It's, well what's the word, unprecedented. 
With 20/20 hindsight there's a strong argument that the Reserve bank should have been raising interest rates a year ago.  
But we didn't. 
So, here we are. 
And to be fair there's very little we can do. We can't freeze wages and prices. That's what Muldoon tried and it was a disaster. We could go for austerity like Ruth Richardson did and risk a very hard landing and recession and double-digit unemployment. 
The trick is to keep going, spending a little less and tightening our belts and riding it out.