Andrew Dickens: I wasn't prepared for how underwhelming the announcement was
Author

Publish Date

Fri, 22 Oct 2021, 4:38pm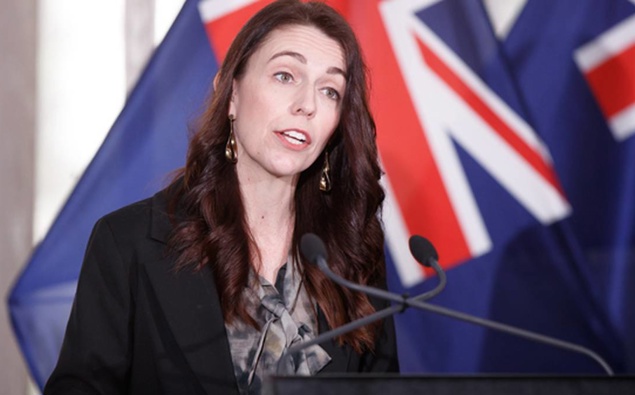 Follow the podcast on
Andrew Dickens: I wasn't prepared for how underwhelming the announcement was
Author

Publish Date

Fri, 22 Oct 2021, 4:38pm
I didn't hear the 10am announcements. I was walking the dog. I knew it would be underwhelming. I wasn't prepared for how underwhelming it was. 
This wasn't a straw, it was more like a giant telephone pole that broke the nation's back. 
Auckland won't even get close to leaving lockdown until the first week of December, if, and it's a big if, the whole city hits 90% fully vaccinated. That's 6 more weeks before they get to a red light let alone an orange or green. 
Meanwhile, the South Island has also been told to wait for the magic 90% rate. Considering their vaccination rates are even worse than Auckland's then your move towards normalcy will be even later. That's a hard pill to swallow for the island with no Covid for nearly the best part of a year. 
Everyone who had been praying for a date for relief were enormously disappointed but anyone who truly believed that this Government would be so bold have not been listening. 
They've never mentioned dates and never will. They're too scared of failing. 
They've always mentioned vaccination rates but never confirmed the rate until today. Even then it appears like all they've done is followed the Herald's aspirational promotion. They've plucked a number out of the air. 
And here's what is truly scary. This is the year of vaccination as they said. Targets like 90% should have communicated as the expected normal from Day 1 of their vaccination plan. Or at least the earliest that they could. Not October 22. Freedom at 90 for the team of 5 million has a ring to it. It's the 8th month since the first vaccination. 
Here's another scary aspect. Grant Robertson casually mentions that they're looking into the legal ramifications of vaccination mandates. Surely this is also work that should have started on Day 1 of the vaccination programme 8 long months ago. 
Then they start talking about punishing workplaces by reducing their emergency funding if they serve the unvaccinated. But the only way to screen the unvaccinated from the vaccinated is with a passport or certificate which presently we do not have. Surely certification is also work that should have started back in February. 
I had hoped that all this would have been presented as a fait accomplit. That passports and enforcement and mandates and vaccination plans would be ready to roll. That the final push was ready to go. It's not. 
Instead, this plan had all the intellectual rigour of a reckon that a talkback caller might have rustled up in a 15 minute reckon.