Andrew Dickens: High Court mandate decision will be greeted by protestors with rapturous glee
Author

Publish Date

Fri, 25 Feb 2022, 7:40pm
Follow the podcast on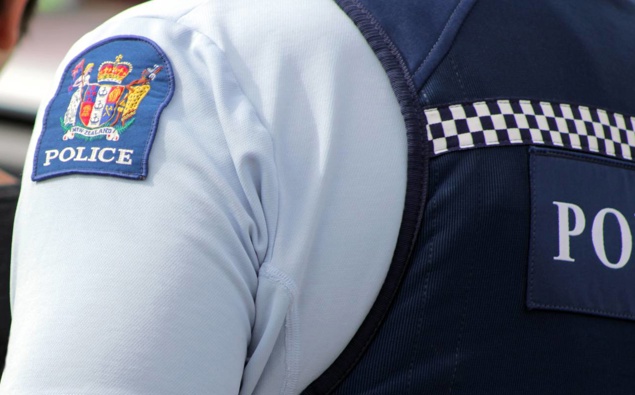 Andrew Dickens: High Court mandate decision will be greeted by protestors with rapturous glee
Author

Publish Date

Fri, 25 Feb 2022, 7:40pm
As if things weren't already pretty intense in this world, here comes a court decision that will be greeted by the vax mandate protestors with rapturous glee and really put the cat amongst the pigeons.
The High Court has upheld a challenge to a vaccine mandate covering police and NZDF staff in a judgment released today at 2 pm.
Justice Cook has ruled that the mandates were not reasonable or justified in a free and democratic society.
Because a very small number of Police and NZDF staff were holding out on the vaccinations, it found that a mandate was not necessary to either aid vaccination rates or operational efficiencies.
They basically made a big heavy law for just 100 people at a workforces that had just over 10,000.
Justice Cook noted that the Police and Defence Forces instated vax policies which worked with the unvaccinated in a reasonable manner.
For example, the Defence Force had already negotiated with an unvaxxed staff member and decided he could continue to work, but of course, would do so from home.
But then the vax mandate law was introduced, and the Defence Force had no option but let this guy go, this guy was not a problem, they'd sorted the problem already, the law came in, he became a problem, he was gone.
In other words, the vaccine mandate in these two employment groups was a very big stick that wasn't needed in the opinion of the High Court and Justice Cook.
The Police and Defence Force had it covered and the Government didn't need to stick its big fat nose in.
This is obviously a big mistake by the Government by enshrining these mandates into a badly written law, the Government made them challengeable.
And guess what? Someone came out and challenged them.
That gives them the chance of losing, and guess what? They did lose.
And when you lose something like this you lose big time.
You lose face big time, you lose credibility big time.
According to the lawyers who took the action who I talked to today earlier, Minister Michael Wood knew that the mandate law was a big ugly stick and carried on with the mandate law because of some sort of ideologically-driven need to make the mandates a law rather than use the grownups involved in the police and defence forces the chance to use their common sense and negotiate reasonable outcomes between the unvaxxed and vaxxed, which they'd already done.
This is all an unnecessary problem for the Government.
And here's the run: this decision is quite specific. It's certainly not anti-vax in no way, shape or form, but it's about the mandate laws written for Police and Defence Forces.
So teachers will be looking at this with a very, very interested eye. And will there be even more action?
Meanwhile, the Government has to decide whether they're going to appeal it and throw good taxpayers' money after bad written law.
And as we head into the weekend, the protestors at Government and all their buddies around the country will sit there and hear the words and all they'll hear is "vaccine mandate unlawful" and they will feel vindicated, and their resolve is going to harden, and you can already imagine what their placards will say.