Andrew Dickens: Has Boris got it right on 'Freedom Day'?
Author

Publish Date

Tue, 13 Jul 2021, 5:00PM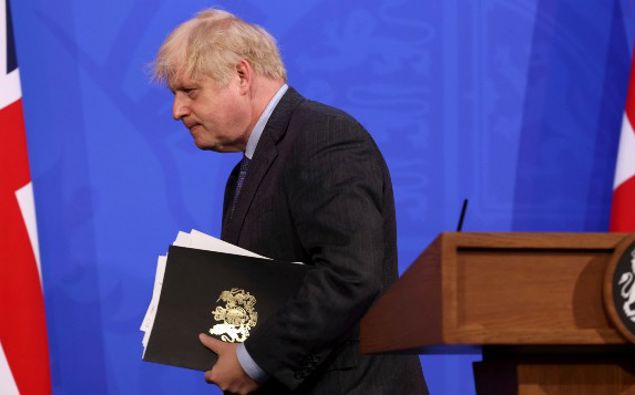 Andrew Dickens: Has Boris got it right on 'Freedom Day'?
Author

Publish Date

Tue, 13 Jul 2021, 5:00PM
Overnight Boris Johnson confirmed that Freedom Day is nigh for Britons. Next Monday July 19th.  
But whatever you do, don't call it Freedom Day.  
What Boris is saying is, "You don't have to wear masks or socially distance but please, wear masks and socially distance".
That's because he knows and we know that Britain is taking a risk.  The only question is whether it is too risky.
I think he may have got it right this time after dramatically getting it wrong first time round.
The thinking goes that because of the vaccination programme that has now hit 66 percent of the population, the UK is approaching the hallowed ground of herd immunity.
Critics say that's still too low.  There are still 30,000 cases a day and a quarter of a million infected in the country and herd immunity doesn't kick in until 70 to 80 per cent are vaccinated.  They worry that allowing Covid to circulate in the UK will create even more variants that could threaten the effectivity of the vaccine.
But that's when you only consider the vaccination rate.  Last week the Office for National Statistics said 89 per cent of the adult population have tested positive for Covid antibodies. Not only have a lot of people had the vaccine, a lot have actually had the virus.
That means the UK is closer to the herd immunity sweet spot than the vaccination rate suggests.  And that's been reflected in the lack of hospitalisations and deaths that we're seeing despite 30,000 cases a day.
So Boris may have got it right.  We'll see. Dutch Prime Minister Mark Rutte got it wrong last month when he opened nightclubs and restaurants too soon, resulting in a rapid rise of infections in young people.  Today he apologised for an error of judgement and reimposed restrictions.
So Boris is going for it next Monday, and he's shouting from the rooftops that it's not Freedom Day but more a day where the abundance of caution becomes a personal responsibility
It's all enough to start feeling jealous of the vaccinated world when we lack behind at 10.2 percent fully vaccinated.  We're nowhere near herd immunity.
All we can do is what we can do with what has been allotted to us. It beggars belief that we found nearly 1800 unvaccinated border workers yesterday. Line 'em up and give them the shot.
No jab, no job. If you think that's against your human rights, then you're on your own.  It's against all our human rights that you remain a weak link in our national security.