Andrew Dickens: Finally, we've been told the new settings in our Covid life
Author

Publish Date

Wed, 23 Mar 2022, 4:34PM
Follow the podcast on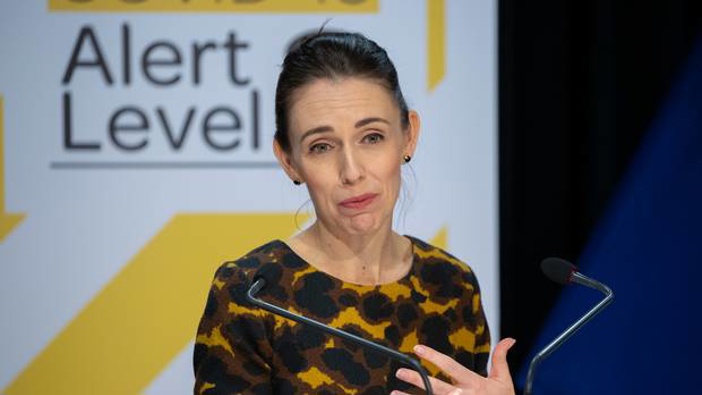 Andrew Dickens: Finally, we've been told the new settings in our Covid life
Author

Publish Date

Wed, 23 Mar 2022, 4:34PM
Finally, we've been told the new settings in our Covid life. 
The ones decided on Monday but kept from us until Wednesday so that all the p's and q's were in place with i's dotted and t's crossed. 
So that being in place there is criticisms that so many p's and q's are not in place. Or if they are in place, they're in the wrong order. 
For instance: 
Music industry members see the whole thing as BS. As they say, the ABs or the super teams can now play in front of 30,000 fans but you can't do a gig at a town hall or arena. Even worse you can pop along to the rugby with 15,000 people but you can't go to the pub afterwards unless you can sit down and be single served and the capacity is 200. 
The peak of this is the Moana Pasifika Super Rugby game on Friday night against the Hurricanes which misses out on full capacity by 5 hours. 
Now if they delayed all this by 48 hours to get it all sorted why did no bright spark pipe up and say what about this game? Would it have killed anyone to announce an exemption for this one event? That would have meant good press instead of the press they're getting. 
Meanwhile, there is confusion that exists because they've decided to modify the red settings yet again. They never seem to get this stuff fit for purpose. The new modified red settings could have been orange right from the start. The freedom under Orange could have been called Green. And Green could have just been called normal. But they change it just to keep us confused. 
Changing the settings of red rather than moving to orange keeps a lot of people out of work. For instance, any profession other than teachers will still be kept from going into schools to do their jobs. School photographers for one. But, of course, the subsidies have gone so a number of people are unofficially mandated out of work but not recompensed. 
In the overall scheme of things, these are still small quibbles. But a quibble is a quibble and there have been so many quibbles that people's patience has gone. Politically you don't want to raise people's hackles with these quibbles. 
You know this when social media erupted at 1.15 pm with everyone complaining that there was no announcement 10 minutes into the announcement. Supporters of this dragged-out style say that context is being offered. Sure, how about announcing everything first and then providing context before taking questions. 
Personally, I avoid all this by checking media and the Covid 19 website half an hour later and figuring out the context for myself.   
And for me personally, I have run out of patience at all the whingers who have run out of patience at the way these announcements run. 
But look at this. We are another step on the way. 
Take your Radio, Podcasts and Music with you