Farming community reacts to Ardern's debate comments, Labour's new rural policy
Author

Publish Date

Wed, 23 Sep 2020, 6:22PM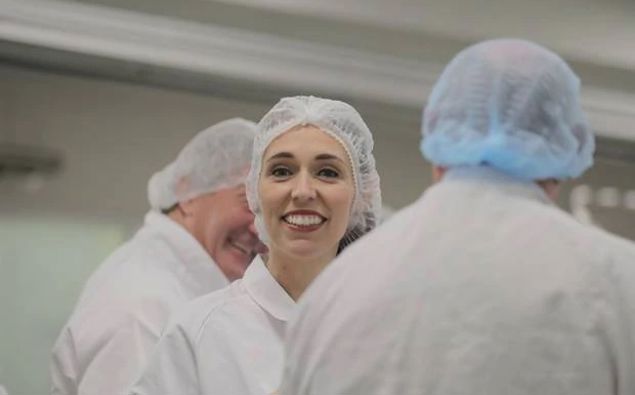 Farming community reacts to Ardern's debate comments, Labour's new rural policy
Author

Publish Date

Wed, 23 Sep 2020, 6:22PM
Labour Party leader Jacinda Ardern gas defend a comment she made on farming during last night's debate that has caused an uproar in the rural community
During last night's debate, while discussing sustainability in farming, National Party leader Judith Collins said: "[Farmers] feel like they have got the weight of the world on them" with regards to the push for the agriculture sector to become more sustainable. 
In response, Ardern said: "If I may, that feels to me like a view of the world that has past." 
Many in the rural sector have texted in to Newstalk ZB to say it is insulting and that the comment hurts. One caller says Ardern should be thankful to the industry that kept the fires burning during lockdown.
William Beetham, chairperson of Federated Farmers' meat and wool industry group, told Heather du Plessis-Allan that there is a Commonly mis-held perceptions of farmers around climate change that they don't want to change. 
"Farmers have worked very, very hard on many aspects that our industry faces," which includes climate change and cleaning up waterways. 
He says that he understands Ardern's comments, as there are perceptions that the agriculture sector produces more harm to the environment than it actually does. 
Beetham says that the sector wants to have the most environmentally friendly product in the market. 
"I think it's really important that we embrace what our farmers are doing in that space." 
Speaking to media today, Ardern defend the comment after National Party MPs took the "farming was a world of the past" comment out of context. 
"That is absolutely not what I said. I said Judith Collins' view of the challenge around climate change were views of the past and actually the farming community, leaders I have been working with, are very much focused on how can we drive further value from what we do and make sure we are competitive in our export markets.
"My view is she was presenting an old view of farming."
The controversy comes as Labour has pledged $50 million to streamline the tangle of red tape confronting farmers and growers - which it promises will slash compliance costs and boost productivity.
The money would help set-up a system where a single "farm plan" covers all on-property requirements, including environmental management (such as freshwater management), labour, biosecurity, animal welfare and health and safety.
Such plans can cost between $5000 and $10,000. How much the government would contribute to each plan is yet to be determined.