Expert says more security needed at isolation facilities
Author

Publish Date

Wed, 8 Jul 2020, 7:09pm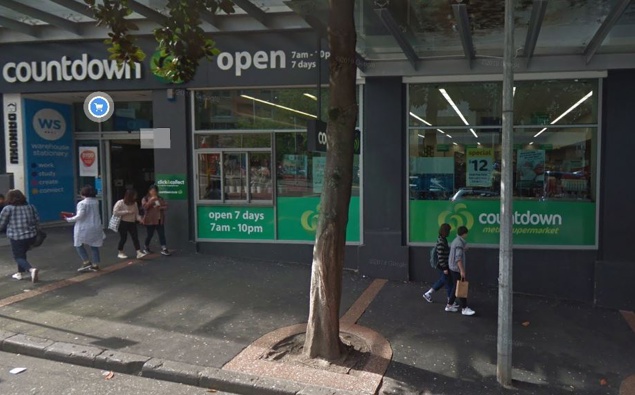 Follow the podcast on
Expert says more security needed at isolation facilities
Author

Publish Date

Wed, 8 Jul 2020, 7:09pm
An expert says that security at New Zealand's managed isolation and quarantine facilities isn't up to scratch.
Countdown in Victoria St West was today closed and being cleaned after a newly-arrived 32-year-old with the virus last night snuck out of managed isolation and spent 20 minutes there.
While CCTV footage from within the supermarket has confirmed there was no close contact between the man and any staff or customers during his time there, the store was ordered shut today, with a security guard turning people away.
The man, who is now facing charges, had been wearing a mask, but not for the whole 70 minutes he was away from the Stamford Plaza and in Auckland's CBD.
It's the second person to escape a facility in a week, after a woman climbed over a fence on Saturday night.
University of Melbourne epidemiologist Tony Blakeley told Heather du Plessis-Allan he's not advocating for prisons at the hotels, but we need to guard our elimination status.
"If that means needing to put up higher fences or allowing security guards to stop people, then so be it." 
He says quarantine is a privilege, because it's our way of letting people come into the country.
"Those people have an obligation to meet the requirements of New Zealand and keep the virus out.
"Quarantine needs to be tight, it needs to be for two weeks, and people need to stay in quarantine." 
For those who happened to be in the supermarket around the same time, the risk was probably small, said Otago University epidemiologist Professor Michael Baker said.
"I'd take it he was wearing a mask at that point, which would be pretty important because there is a lot of source protection, and the chances of infecting people around him would've been greatly reduced," Baker said.
"You do have to consider some basic factors: how much contact did he have with local people? How long was he indoors and outdoors? Was he wearing a mask? All of these are very relevant.
"But if he was wearing a mask, and the amount of contact with people as very short, the risk of him affecting people around him will have been very low."
Baker said such breaches should be kept in proportion, and used to improve processes, rather than as blaming exercises.
"This is something we are going to have to live with for a long time, so we've got to take a constructive approach, and not equate breaches with outbreaks, as they're two very different things."