Todd Muller says there are bigger issues to worry about than his gaffes
Author

Publish Date

Mon, 15 Jun 2020, 6:05PM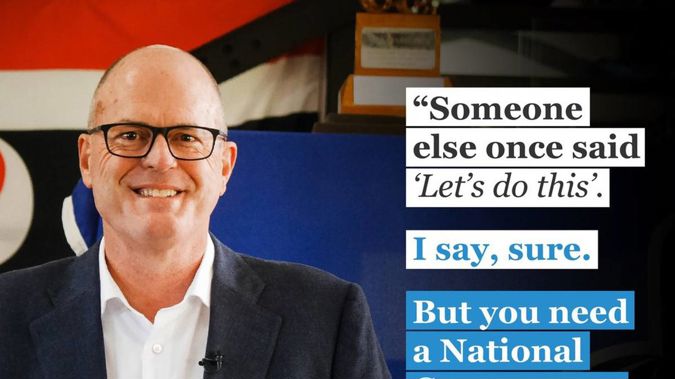 Todd Muller says there are bigger issues to worry about than his gaffes
Author

Publish Date

Mon, 15 Jun 2020, 6:05PM
Todd Muller's not bothered by a couple of mishaps as the 2020 general elections nears.
The National Party leader gave a speech in his Bay of Plenty hometown of Te Puna.
An upside-down Tino Rangatiratanga flag hung behind Muller as he spoke - and during his speech he had to correct himself after saying he'd joined the Labour Party.
Muller told Heather du Plessis-Allan people have bigger things to focus on than his gaffes.
"People are focussing on the fact that the economy is falling off a cliff, people are experiencing that every day."
Amongst his concerns, Todd Muller says it's too "conservative" to keep New Zealand's borders closed to most of the world until there's a Covid-19 vaccine.
He says it's surprising the Government isn't offering more freedom.
"You're flying blind, I'm flying blind. We've got no sense of what's being worked on by the Prime Minister and her officials and the Australian side of the equation."
Muller says if he was in charge, he'd make it clear what protocols and criteria would be needed for travel.
The upside down flag is one in a series of controversies surrounding the National Party leader, who caused a social media stir over his MAGA hat, and faced criticism for a lack of Māori representation in his front bench. 
In the speech, Muller promised National would not increase the taxes New Zealanders pay, nor cut benefits, and would continue to increase New Zealand's investment in hospitals, schools and the welfare safety net.