Southern mayors say transport funding shortfall may cost lives
Author

Publish Date

Wed, 23 Jun 2021, 6:18pm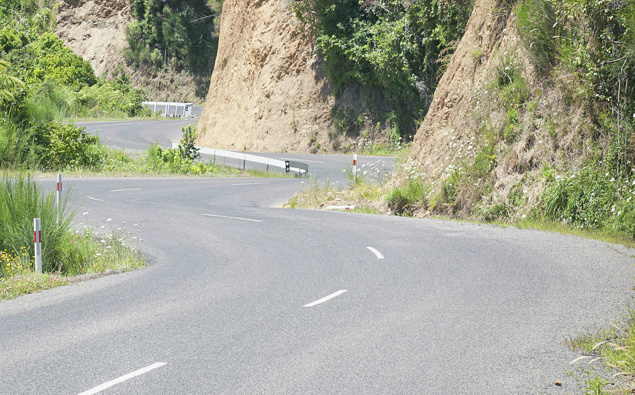 Follow the podcast on
Southern mayors say transport funding shortfall may cost lives
Author

Publish Date

Wed, 23 Jun 2021, 6:18pm
Southerners feel like they're paying the price for the government's $800 million Northern Pathway project.
Councils around the country are having to cut back on planned spending after millions of dollars of expected Waka Kotahi funding for the next three years did not eventuate.
Southern mayors say there is no fat to trim and this may cost lives.
Central Otago District Mayor Tim Cadogan said his council's vast roading network was one of the most efficient in the country with a less than $4000 per kilometre per year price tag, compared to the national average of more than $6000.
That was why he could not believe it when Waka Kotahi informed the council, after its long-term plan had been signed off, that $1 million per year of expected funding was not coming.
"We're almost being penalised for running an efficient and lean operation. We've got nowhere to cut and to be told, at this late juncture, a million dollars a year - spread that over 23,000 people like we have here - that's a huge hole in the ground and I just don't see how we're going to be able to maintain the levels or anything close to the levels we are supposed to without it," he said.
The planned roading budget over the next three years had been led by Waka Kotahi and it now felt as if they had the rug pulled from under them, Cadogan said.
"Some of the roads that might need gravelled, might not get gravelled. Some of the roads that need graded, might not get graded. This is putting us in a real pinch which is bound to have repercussions across our vast roading network and for the users, which aren't just Central Otago people which is why Waka Kotahi fund into this."
The timing of the government's planned $785 million cycle and pedestrian bridge across Waitematā Harbour only made it hurt more, he said.
Southland District Mayor Gary Tong said the relevant timings of less funding than anticipated and the harbour crossing also stuck in his craw.
"That's certainly something I haven't commented on but I've had that wry smile when people have asked me that question," he said.
"We want to maintain and keep what we have now up to spec without any new projects, so why are they having such a major project when there's so much maintenance to be done."
Hard questions now had to be asked about what gets cut in Southland, Tong said.
They were getting $15 million less than they asked for and as a result some bridges were likely to close and speed restrictions brought in to minimise the deterioration of roads.
Gore District Mayor Tracy Hicks said adding to the frustration was how late in the long-term planning process councils got the news Waka Kotahi would not be delivering on the money councils had been led to believe they would get.
"It's probably worse than 11th hour - it's probably 11.30 or getting close to 11.45. Some councils had already signed off their plans and then the funding came out."
Waitaki District Mayor Gary Kircher said cutting back on much needed upgrades would also have unintended consequences for small, rural communities - as the almost century-old bridge over the Kakanui River demonstrated.
"The bridge is so old that it has to have weight restrictions on it and Kakanui Fire Brigade is supposed to have an upgrade of a new fire engine and it won't be able to go over the bridge to get from one side of that township to the other. So just silly decisions being made that are actually creating real problems and increasing dangers for us."
The mayors agreed the government should stump up the cash to cover the shortfalls, and changes needed to be made to ensure this situation was not repeated in future.
In a statement Waka Kotahi said while councils were getting less than requested, most were getting an increase in funding from the previous three years.
"The first specific indications of funding levels for councils' continuous programmes within the 2021-24 NLTP (National Land Transport Programme) was provided the release of the indicative funding allocations at the end of May," the statement said.
"For the past 18 months to two years Waka Kotahi has been advising councils that there were significant funding constraints with the 2021-24 NLTP.
"Indicative funding allocations are usually released to councils in April. These were provided a month later in this funding round, with the deadline for regional councils to submit their Regional Land Transport Programmes (RLTPs) being extended from 30 April to 30 June 2021 and the adoption of the NLTP being deferred from 30 June to 30 August.
"This decision was made in order to help reduce pressure in the post-Covid environment and provide certainty for councils as they prepared and consulted on their RLTPs, in alignment with Long Term Plans. This shift of two months is the same change to deadlines that was made for the 2018-21 NTLP adoption, after the change of government in late 2017."
A question by RNZ on the Waitematā Harbour crossing's impact on available funding went unanswered.