New claims Muller leadership stopped Woodhouse speaking on Boag emails
Author

Publish Date

Wed, 15 Jul 2020, 6:34PM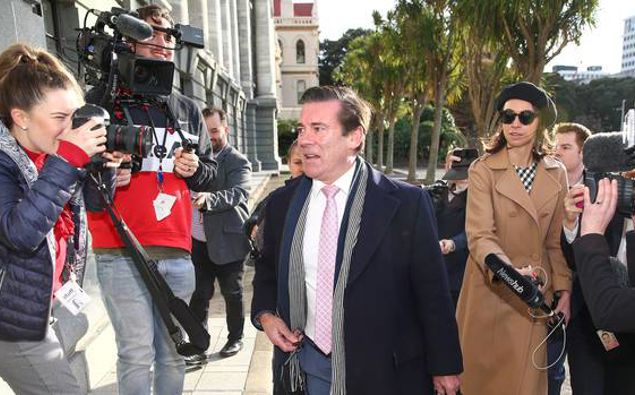 Follow the podcast on
New claims Muller leadership stopped Woodhouse speaking on Boag emails
Author

Publish Date

Wed, 15 Jul 2020, 6:34PM
A new allegation in the Michelle Boag Covid 19 National Party email saga.
Last Tuesday Boag admitted leaking covid-19 case information to disgraced MP Hamish Walker - who'd then leaked them to the media.
Michael Woodhouse revealed on Friday he'd received similar information from Boag - but leader Todd Muller later confirmed Woodhouse had told him about it on Tuesday evening.
This was despite Muller denying that he knew of any other MPs who had received the leaked information from Boag. 
Todd Muller. Photo / Andrew Warner
Former National Party chief press secretary Rachel Morton told Heather du Plessis-Allan she thinks Woodhouse was going to come forward earlier.
"I understand he wanted to put out a statement, but the leadership team wouldn't let him because they said that Todd Muller was about to do a big speech and they didn't want to overshadow it."
Asked by fellow The Huddle guest Shane Te Pou about who urged Woodhouse not to speak, Morton says she understands it was Muller, former deputy leader Nikki Kaye and their teams. 
She says that if they had let Woodhouse speak earlier, then it would not have been as big of a story as it has become.
When approached for comment on the claim, Woodhouse said he did not want to comment because he was looking forward, not backwards.
Both Nikki Kaye and Amy Adams did not respond to the Herald's request for comments.
LISTEN ABOVE